United States Community Colleges
Diverse Educational Options
Community colleges have long had the reputation of offering a lower standard of education than their four year counterparts, or of being the last resort for those students who couldn't get accepted to a proper university. That's never really been a fair assessment of what a community college has to offer, and today that judgment couldn't be further from the truth.
Community colleges across the United States offer many cutting edge programs while providing an accessible and effective springboard for students embarking on their college career. Community colleges also provide technical and vocational training to students in a variety of fields including nursing, business and computer science. The only thing working against the community college is it's unearned reputation.
The most common benefits to be found at an accredited community college include:
High-quality two-year Associates degrees that lead to immediate careers in a wide range of fields.
Cutting edge high-tech programs in biotechnology and nanotechnology.
Transfer programs designed to provide motivated students with the first two years of an undergraduate degree before transferring to a four-year college or university.
Greater affordability.
Located close to home.
If you've been hesitant about attending a community college, or have mistakenly believed that they couldn't offer you a solid education, it's time to reexamine your opinion and look into what a community college has to offer you.
Low Cost
Community colleges are a low cost alternative to a standard four year university. With smaller campuses, and a more focused curriculum, the community college is able to offer students a remarkable savings as compared with their university counterparts. At a community college students pay for their courses by the credit hour, and fees are generally much more manageable. This provides the perfect opportunity to save money while still getting a quality education. Students who opt for a community college should note that they are still eligible for a variety of financial aid programs, making the cost of their education even more affordable.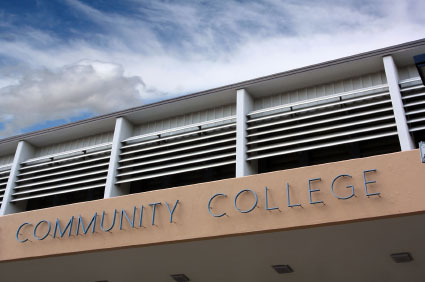 No SAT or ACT Exams
Students who choose to begin their higher education at the community college level, with the intention of transferring to a four year college in the future, can often forgo the SAT and the ACT entrance exams. While these standardized tests are being given less and less importance, they do remain a requirement for admission to a four year university. However, students beginning their studies at a community college have no such requirement, and can transfer to a four year college without having taken either the SAT or the ACT. The Associates degree you receive upon graduation from your community college will supersede any of the required standardized tests.
High Tech Hubs
Community colleges have a long history of offering affordable vocational training to students looking to fast-track into the workforce. Today, a growing number of community colleges offer state of the art nanotechnology and biotechnology programs, giving students the unique opportunity to engage in low cost technical programs that prepare them for jobs in laboratories and with high-tech manufacturing companies. Many community college graduates find well paying government jobs working with cutting edge technology and materials. By keeping up with the changes in science and technology, community colleges continue their long tradition of offering the vocational training that life blood of the American workforce.
Fast-track to a Well-Paying Job
For those students wishing to pursue a career in nursing, business or computer technology the community college environment is the perfect choice to get it done quickly and affordably. Within two years you can earn your Associates degree, and be ready to enter the professional workforce in the career of your choice. The community college experience is perfectly suited to college aged students and adult learners who are looking to fast into a profitable career.
Fully Transferable: 2+2 Programs
High school programs are leaving some students behind when it comes to preparing them for the rigors of a college education. A growing number of college aged students do not have the necessary skills to succeed at a four year university. Community colleges offer a wide array of remedial coursework, and one-on-one counseling services designed to help high school graduates who are not equipped to make an immediate transition to college.
One of the most flexible, and successful, educational tracks offered by community colleges is the transfer program. Students who are not academically ready for college, or who wish to stay close to home, may study for two years at a community college and then transfer to the four year college of their choice to complete their course of studies in pursuit of a baccalaureate degree. The community college transfer program is also a great benefit to students who can not afford the sizable tuition costs of a four year university. A two year course of studies at a community college allows them to reduce the overall costs of their college education, and gives them added time to save for the tuition fees needed to complete their final two years of schooling.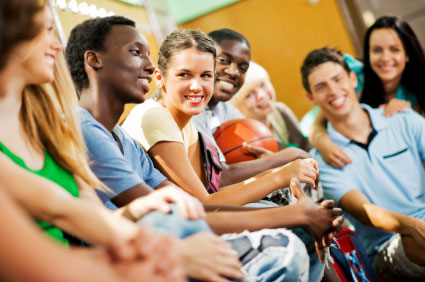 Working Professors
Community colleges are often portrayed as providing a less than stellar education. This assessment is wholly unfounded, and in most cases community colleges offer an education that is entirely commensurate with it's university equivalent. A two year course of studies at a community college, results in the same quality of Associates degree as that which would be received at a four year university.
Community colleges can be proud of some very tangible assets, most notable the quality of their staff and educational resources. Professors and faculty at community colleges are actively working in their field, and can bring the most up to date skills and information to their classroom. Community colleges also offer students access to cutting edge laboratories and technological equipments. Those students pursuing vocational training in computer science and nursing are afforded hands on experience with some of the most recent and advanced equipment available.
Applying for Admission to Community College
Community college is a viable choice for school and don't let anyone make you think otherwise. You can save money, get a quality education and pursue a diverse educational pathway.
Applying to a community college is not as laborious a process as applying to a four year college or university. While students must complete an application form, follow submission requirements and supply all necessary documentation there is no possibility of rejection. SAT and ACT scores are unnecessary, and as long as you can meet the costs of your classes you will be accepted. Having said that, there is a limit to the capacity of a community college, and you may not be able to get into the classes you want when you want. Students attending a community college need to learn to be flexible in their course schedules, and to adapt their plans to make the most of available openings in any given class.
Community college is a viable choice for many college-bound students. They offer a first rate education at an affordable price. Forget the old stereotype of what a community college can offer. Today, many students are finding the the gateway to educational success can be found on the campus of their local community college.