Your Guide to Free Money: College Scholarships
Where to Find Them, How to Win Them
Scholarships are plentiful. Remember that your search is not limited to a particular type or source of scholarship award.  As you begin to uncover the various gifts that are available to college students, consider every possibility for helping pay your college expenses.
For getting the most financial-aid bang for the buck, you can't beat the benefits of winning scholarship awards. The math is very simple: scholarships are free money, usually with few strings attached. As long as it is applied to an accredited college education and leads to a degree, your scholarship money need not be repaid.
Whether you win $10,000 or $200, every cash entry into your financial aid package serves to lighten your financial load, which can be a sizable burden when it comes to college expenses. That $200 gift could buy a semester's worth of textbooks, so don't always look for a scholarship home-run. Build your financial aid package one opportunity at a time. Start here, with the scholarship basics.
Types of Scholarships
Take the time to search for the scholarships that best suit you. You may qualify for a variety of different kinds of scholarships, or multiple individual awards that are all of the same type.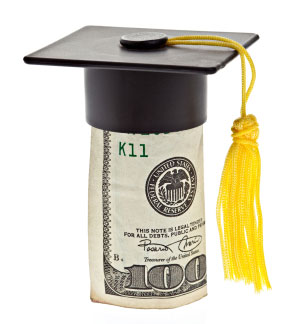 Academic merit scholarships abound and are based on things like your GPA and standard test scores.  Most merit scholarship requirements relate only to performance, and do not consider financial need as a qualifying condition.  In some cases though, your extracurricular achievements are used to distinguish you from other applicants.
Another type of merit scholarship is based on athletic performance.  Star athletes are awarded college access, as a result of exceptional athletic achievement in high-school.  Some awards are tied to an athlete's grades too, combining both qualifications in an effort to reward responsible student-athletes.
Need-based scholarships require applicants to demonstrate financial need, in order to be considered.  Federally administered need-based scholarships, like other forms of federal aid, are dispensed based on information you submit on your Free Application for Federal Student Aid (FAFSA).  This standardized application for student aid is square-one for any scholarship hunt, because it gauges your need for financial assistance during college.  Student income, parental income and assets, and family size are used to compute your Expected Family Contribution (EFC). Your EFC is then used to create an individual Student Aid Report (SAR) that spells out your anticipated college financial aid needs.  The SAR is sent to colleges of your choice, where it is used to draft your unique financial aid package containing loans, scholarships and other forms of student assistance.
Many scholarships are limited to minority applicants.  Race-based programs are the most common example of the aid form known as student-specific scholarships. This scholarship category also includes gender-based and religion-based awards, along with any other scholarship that targets only students who share a particular characteristic.
Targeted scholarships are also available for individuals pursuing education in specific fields.  Engineers, educators, and medical students might qualify for career-based scholarship awards that are designed to cultivate competent professionals in those areas.
Another narrowly defined group of scholarships are issued to students who matriculate to specific colleges.  The standards for qualifying are determined by the individual granting institutions, so they are often rigorous and multidimensional.
These broad categories include a range of very specific awards that recognize individual applicants based on particular talents, interests or qualities. Take stock of your unique attributes – each one might bring you closer to some gift money for college.  With a firm grasp on what makes you stand out, launch a comprehensive search for all the scholarships that apply to you.
Scholarship Providers
Scholarships come from many sources, including:
Receiving scholarship awards does not preclude you from applying for other financial aid. In addition to grants and scholarships, student loans are often a necessary feature of your college aid package and GoCollege has an entire section devoted to making the most of the money you borrow.
Where to Search for Scholarships
Where do you start when it's time to uncover the sources of the billions of scholarship dollars awarded each year?
Your High School Guidance Counselor – Schools and other scholarship grantors actively recruit through guidance counselors.  There is no better place to start looking for free money since your counselor is familiar with your academic record, and knows enough about your extracurricular achievements to focus your search.  School counselors have been through the drill hundreds of times, helping students fill out applications and submitting countless scholarship requests.
Online Investigations yield fruit through various scholarship locating resources like these:
Profile-based scholarship matching services.
Scholarship search databases and indexes.
College and university scholarship search tools.
Print Publications that outline current scholarship programs are available at school libraries.
The Financial Aid Office at your university is staffed with experts who can be tapped for insider information about specific scholarships.
We offer some proven search tips for you to employ when you're ready to start exploring the web and your community for scholarship money. For instance, never pay a fee for access to scholarship information.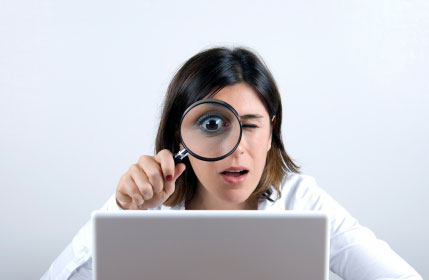 Winning Scholarship Strategies
Competing for scholarships can be demanding, but armed with a few key strategies you're prepared to effectively vie for a variety of monetary awards. Remember, students that "broadcast" scholarship applications—by applying for everything under the sun—are not the most effective scholarship candidates.
That is not to say you should turn your back on opportunities for which you are qualified, just remember that scholarship committees focus on applications that come from students who qualify in every way possible. The better you fit within the scholarship parameters, the better your chances of getting the award. Other key strategies include:
Meeting the qualifications.  This obvious first step ensures that you fully understand the scholarship eligibility conditions.  Some awards are very specific about who will be considered.
Completing the application.  Your first contact with the administrator of the scholarship should be your best work.  Meeting precise requirements is essential – pay particular attention to filing deadlines and due dates.  Applications are not all the same, so consult with your counselor for clarification.
Prepping for an interview.  This is really a job interview for your job as a college student.  Show them why you're good at your job.
Staying organized.  Be prepared to respond if a scholarship grantor needs further information or clarification.  You might be getting funds from multiple sources, so keep a file for each scholarship you apply for.
Scholarships are not replacements for federal student loans or grants, but they provide further opportunities for financial relief.  Tuition, books, housing and other expenses mount quickly in college, so scholarship awards of any size are welcomed. Don't overlook lesser-known scholarship programs.  It is hard to believe that some scholarships go unclaimed for lack of applicants, or because students fail to meet important deadlines and application requirements.  GoCollege can help you stay organized and get the scholarship money you deserve.
Scholarships
Application
Career
Creative
Minority
More
Fellowships
Regional