Benefits of Need-Based Grants
Qualify in More Ways Than One
Financial aid is an essential part of college funding for most students.The three primary sources of student aid are Scholarships, Grants and Loans.  A blended financial aid package that draws from each of these categories is a common strategy for meeting college expenses.
College grants are similar to scholarships in that they provide financial aid that is not paid back.  The funds are applied to school expenses in the same way student loans are.  Tuition, books, housing, and other costs associated with post-secondary education are paid for or offset by two distinct types of grants. 
Most often, grants are administered by participating institutions of higher education (IHE), so your funds are collected from the financial aid office at your school.  Tuition costs are first deducted by your college, and then remaining funds are dispersed to you, for buying books and paying other expenses.
Federal and State Governments commonly fund student grant programs, which are typically awarded based on a series of metrics that includes economic need, ability to pay, student status and academic achievements. Your level of need is considered, but grant awards are not exclusively based on your family's income. In fact, two types of grant programs exist for college students: Need-based grants and Merit-based grants.  As you work through the various available grant programs, look for individual student grants that you can apply for directly.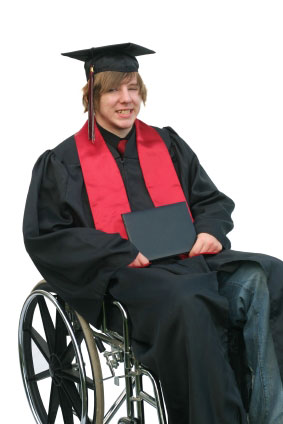 What Is a Need-Based Grant?
Of course your quest for college funding should include all possible resources, but an important distinction is made when it comes to grants. Merit grants are awarded as specific rewards for performance in particular areas.  Eligibility for merit grants may include a need component, but they resemble scholarships for rewarding high grade point averages and other significant academic achievements.
Need-based grants are more closely linked to family income and economic eligibility.A variety of measurements; including family's expected contribution, number of dependent family members, and student status, are used to calculate your need-based grant qualifications.  Family income plays a large role in determining how much loan money is offered, but it is a combination of factors that defines your financial-aid formula.
Most need-based grants are funded by the federal government; some by state governments. Common federal grant programs include the Federal Pell Grant, the Federal Supplemental Education Opportunity Grant (FSEOG) and Federal Work Study. Your crucial first step for pursuing need-based financial aid is to complete the Free Application for Federal Student Aid, (FAFSA)
Free Application for Federal Student Aid
FAFSA is one financial aid document you must file on time.  Completing the FAFSA places you in consideration for each of the various forms of Federal aid.  This standardized application is square-one for any scholarship hunt, because it gauges your need for financial assistance during college. 
Student income, parental income and assets, and family size are used to compute your Expected Family Contribution (EFC) – this is how much you and your immediate family can afford each year. Your EFC is then used to create an individual Student Aid Report (SAR) that spells out your anticipated college financial aid needs.  Your SAR is sent to the colleges you choose, where it is used to draft your own unique financial aid package of loans, scholarships and other available forms of student assistance.
Remember, if you don't file a FAFSA, you will not be considered for financial-aid, so pay attention to important filing deadlines.
Do You Qualify for a Need-Based Grant?
Applicants have a tendency to attribute financial aid offers only to parental income.  While it is a key factor in determining need, there are other important considerations, not to be overlooked.
Factors that help determine your eligibility for need-based grant money:
Number of dependent family members
Number of family members who are attending college or pursuing otherforms of postsecondary education
Expected family contribution (EFC) as determined by FAFSA data
Family assets
Your student status
Common Need-Based Financial-Aid Resources
Federal Pell Grant Program
Pell Grants provide financially disadvantaged undergraduates with tuition assistance – often as part of a blended aid package that also includes loans and work-study. Eligibility and loan amounts are based on FAFSA information and a need-based formula that considers four specific criteria.
-Financial need that goes beyond Expected Family Contribution (EFC):
Tuition and othercosts associated with your particular school
Academic status as a full or part-time student
Consistent yearlong enrollment as a student
The maximum individual Pell Grant award changes based on Congressional funding for the program, but usually students are allowed to borrow a maximum amount of around $5000 per academic year.
Federal Supplemental Education Opportunity Grants (FSEOG)
This supplementary loan program provides government grants to students with the most exceptional need. Students that have an Expected Family Contribution (EFC) of zero on their Student Aid Reports (SAR) are considered first.  If there is funding remaining after these students have been granted loans, it is used to provide assistance to students with the next greatest level of need.  Funds are distributed in this manner until (FSEOG) money is exhausted, so time is of the essence if you are counting on this aid.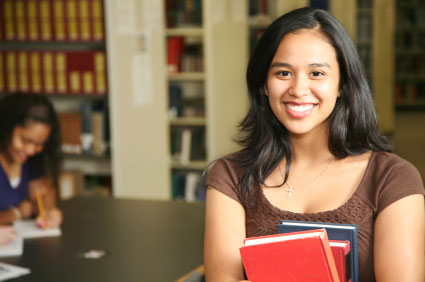 State-Sponsored Need-Based Grants
State grants are linked to need and a host of other individual features that define eligibility. Your need may be considered alongside other individual attributes like race or performance, but the grants are considered need-based nonetheless.
Specific program requirements can be accessed through individual states' issuing agencies.  For example, the state of Illinois administers a Monetary Awards Program (MAP) through its Illinois Student Assistance Commission (ISAC).
In Illinois, your FAFSA is used to determine your eligibility for MAP money, but in other states, separate state applications are required.  Your school's financial aid office is another resource for specific information about your state's programs and eligibility requirements.
Grant  money is like a gift that helps pay your college tuition.  Leave no stone unturned when seeking free-money for college.  Federal Pell and FSEOG grants are primary need-based funding sources, but states also provide access to need-based assistance.