African American Scholarships
Free Aid for Black College Students
Minority scholarships provide financial assistance and encouragement to student groups that historically have been under represented in the halls of higher learning. African Americans have faced many barriers in their pursuit of college and university educations. In an effort to redress that imbalance scholarships for African American students are available from a number of private and publicly funded sources.
Common sources for African American student scholarships:
Colleges and universities
Federal and state programs
Professional organizations and corporate sponsors
Philanthropic organizations
Private sponsors
Scholarships for African Americans from Colleges and Universities
One of the primary sources for African American student scholarships is directly through a college or university:
Historically Black Colleges and Universities (HBCUs) are those schools distinguished for their historic commitment to promoting and providing higher education opportunities in the African American community. Comprised of over 100 2- and 4-year public and private institutions, HBCUs have been proactive in recruiting minority students and providing grants and scholarships to defray tuition costs for eligible African American students.
The Thurgood Marshall College Fund (TMCF )provides merit based scholarships to qualifying students who attend one of the 47 TMCF affiliated colleges or universities.
Many universities such as Stanford, Howard and Ohio State offer financial aid in the form of scholarships, grants and loans to qualifying students entering their African American studies programs.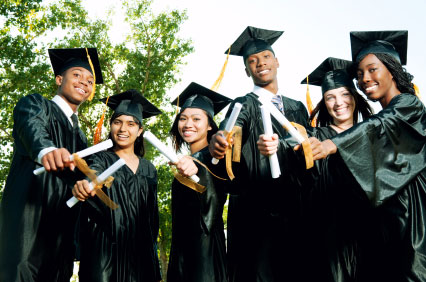 Federal and State-Funded Minority Scholarships
In an effort to diversify student population in US universities both state and Federal governments provide numerous scholarship opportunities for African American ans other minority students, Examples of these government programs include:
The Federal Pell Grant Program offers grants to low income and marginalized students to assist them in paying for a college education. More than 46% of these grants go to African American applicants each year.
The Federal Supplemental Educational Opportunity Grant Program is available to students from low income families who have qualified for a Pell grant and posses a lower Expected Family Contribution or EFC. The emphasis of the FSEOG program is on assisting minority and at risk students in obtaining a college education.
Your home state may offer a selection of minority scholarship programs and a search of your states official website will provide information on any grants and scholarships that are available.
Corporate Scholarships for Black Students
Many corporations fund lucrative scholarship programs for African American and other minority students. In an effort to diversify the workplace and bridge the existing equity gap these corporations offer substantial financial aid packages to the best and brightest students from low income and at risk minority applicants. These scholarships tend to be career specific with an emphasis on job placement after graduation.
Some examples of corporate sponsored scholarship and grant programs include:
The National GEM Consortium sponsors the GEM Fellowship award which is dedicated to advancing the role of African Americans and other minorities in the critically under represented fields of science and engineering.
The International Franchise Association, in cooperation with Marriott International sponsor the Minority Entrepreneurs Scholarship Program which is dedicated to helping minority students who are enrolled in hospitality, business and other entrepreneurial study programs at the college level.
If you have decided on a particular field that you wish to major in, investigate the leading companies in that field . Do some research into any scholarship programs they may support that are suitable for African American students. Many corporations are looking for good people to enter their workforce and are prepared to assist the right applicant with their college and university expenses.
Public and Charitable Organizations
A large number of annual scholarships are sponsored by charitable organizations. These may be faith based or secular; principally funded by corporations or individuals. The one thing they all have in common is the desire to help deserving students from disadvantaged or at risk backgrounds realize the goal of higher education.
The United Negro College Fund has been providing financial assistance to African American students for more than 60 years. A long time leader in the fight to make college educations accessible to all people of color the UNCF is the foremost provider of financial aid to African Americans in the country.
The Bill and Melinda Gates Foundation are sponsors of the Gates Millennium Scholars Program. This program awards 1000 scholarships per year to qualifying minority students who have shown exceptional scholastic aptitude as well as financial need. The awards are 'good-through-graduation' scholarships and can be applied by the student to the college or university of their choice.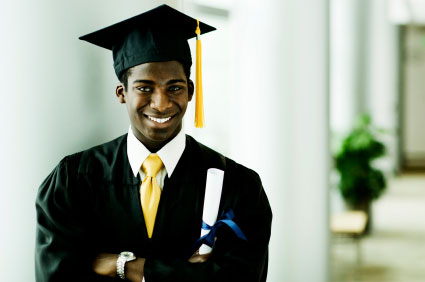 How to Find African American Scholarships
Hunting for scholarships requires commitment and determination. Do not let yourself be discouraged, There are many scholarship opportunities to be found for African American students. As well as the avenues mentioned above don't overlook:
Scholarships from your church – there are many scholarships made available by church groups and other faith based organizations. Some are conducted as outreach programs while others promote scholarships for students within the congregation itself.
National organizations such as the VFW and American Legion – both offer scholarship programs to benefit the children of fallen soldiers, as well as legacy scholarships to benefit college bound children of all veterans.
Regardless of your interests, major or career path there are plenty of scholarships out there designed to benefit African American scholars. The first step is to find them and apply. Whether you find them through a guidance counselor, an internet search or a family business contact the important thing to remember is to prepare a strong application and get it in on time to all of the programs for which you qualify.