Hispanic Scholarships
Where to Find College Money for Latino Students
According to the latest census results the Hispanic population is now the largest minority group in the United States. While they comprise more than 14 % of the US population Hispanic and Latin American students remain under represented on college and university campuses. Compared with other minority groups Hispanic students remain the least visible in the college realm.
For this reason scholarships and grants for Hispanic students are abundant and come from all types of sources including:
Corporations
Colleges and universities
Federal and state sources
Hispanic scholarships are specifically targeted to those college students or potential college students that are of Hispanic descent, including Mexican, Puerto Rican, Cuban, and South American.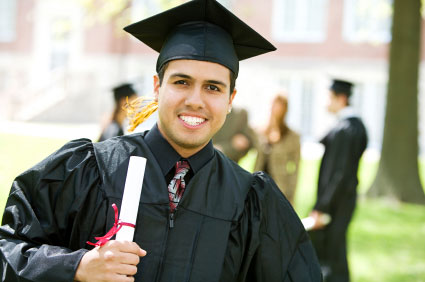 Corporate Sponsors for Hispanic Scholarships
Corporate America is one of the largest sources of financial aid for Hispanic students. Corporations have recognized the benefits of diversity in the workforce and are looking to take advantage of the untapped potential in the Hispanic community. Businesses and corporations, particularly in the science, math,engineering and tech (or STEM) fields are supporting Hispanic students with lucrative scholarship programs.
Many corporations help Hispanic students through professional and member based organizations such as those devoted to engineers, scientist and business professionals. These associations often provide scholarship money for school as well as travel allowances for students attending conferences and annual meeting associated with their field of study. Some examples of corporate sponsored scholarships for Hispanic students include:
Hispanic Scholarships at Colleges and Universities
Colleges and universities offer both merit based and need based scholarships for all kinds of students, including minorities. College departments maintain scholarships for specific majors, some of which are reserved for minority students. Scholarships in fields of study most commonly referred to as STEM subjects (science, engineering, mathematics and technology) are the most abundant, and are designed to integrate under represented minorities into these fields.
The Hispanic Association of Colleges and Universities was founded in 1986 and today represents more than 400 colleges and universities committed to the success of Latino students pursuing their higher education. The HACU is instrumental in supporting Hispanic education by partnering with key organizations and corporations to fund proprietary scholarships for Hispanic students.
Hispanic Scholarship Fund
The Hispanic Scholarship Fund has been supporting Latino college students for more than three decades. The organization awards millions of dollars annually to eligible students across the country. The main goal of the HSF is to provide the necessary encouragement and financial support to double the enrollment of Hispanic students in American colleges and universities.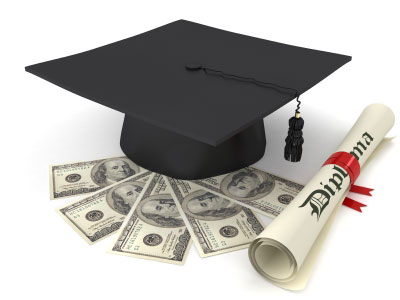 Federal and State Scholarships for Hispanic Students
Do not overlook the scholarship opportunities provided by the Federal government and your home state. Both offer unique funding opportunities for minorities, often contingent on family income as well as academic record.
Federal and state governments provide scholarships and grant for students demonstrating scpolastic achievement coupled with financial need. Many of these programs are designed to benefit minority students looking to continue their secondary education. The Pell Grant is designed to aid students who can demonstrate a qualifying financial need, while the Developing Hispanic Serving Institutions program is specifically designed to increase the educational opportunities for Hispanic students in the United States.
Searching for Hispanic Scholarship Programs
Never limit yourself when searching for scholarships. Expand your search beyond Hispanic and minority scholarships to include all of the non targeted scholarship programs that are out there as well. Some reliable resources for your search include:
Your high school guidance or career counselor
Public library
Local organizations, civic groups and clubs in which you're active
Your parents' employers
Internet
Internet Search Strategies for Hispanic Scholarships
By far one of the most expansive sources is the Internet. However, there are a few things to keep in mind:
Don't ever pay money for scholarship information.
Stay organized, make notes and remember motivation is key.
You can find hundreds of scholarships online using basic search techniques. Here are some key search samples to get you started; just type them into your favorite search engine: Hispanic scholarships, Latino scholarships, minority scholarships, minority athletic scholarship, Hispanic scholarships engineering
Fine-tune your search as in the last two examples - add on a keyword relative to your intended major, or favorite sport. If you have a list of colleges and universities you are interested in use them in your search to find minority scholarships specific to that institution.
There are many opportunities available to Hispanic students looking to pursue a college education. Use every avenue from Federal scholarships to corporate sponsored grants to find your pathway into the hall of higher learning.