Making the Most of School Campus Tours
When the time comes to choose the college you will be attending, a campus tour is an essential part of the process. Touring the university's campus will give you a feel for the environment, student body, faculty and general atmosphere of the school. This will be your home away from home for the next two to four years, and it is important to know what your college life will be like. Choosing a college is a serious decision, and should not be taken lightly. Let's look at some tips to help you make the most of your campus visit, and to help you select a college in which you will flourish.
Have a Meal
One of the best ways to get a feel for campus life at any college, is to sit down to a meal with the current students. Evaluate the dining hall, cafeteria or fast food restaurants on campus. Are the students sociable, or are they keeping to themselves? Are the students cheerful and upbeat, or do they seem stressed and unhappy? Remember, their experience will soon be your experience.
Also consider whether or not the faculty take their meals with the students. When the professors and college staff share their meals with the students, it shows a good relationship between the pupils and their instructors. This is vital to a comfortable and successful learning environment.
Don't forget to sample the food. Money will be tight while you are in college, and most of your meals will be on campus. If the food, or the company, is unacceptable to you it is going to be a long four years indeed.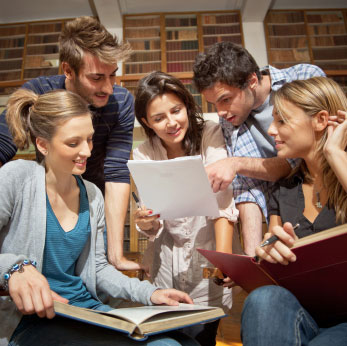 Listen In
While you're walking the campus, or taking a break in the cafeteria, listen to what other students are saying. Are they discussing their classes and campus life? If so what are they saying about it? Is it positive or negative? Do the students on campus seem stressed out, or do they seem to be enjoying their course work and the college life? A little bit of judicious eavesdropping and first hand observation will give you a good read on what campus life will be like at the college you are considering. Observing students in unguarded moments will give you a truer feeling for what life on this campus will be like.
Talk to the Faculty
During most campus tours you will have the opportunity to speak with faculty members in the department you are planning to enter. This may require you to break off from the main party for a bit, so as not to disrupt the other members of the tour group. But if you can manage it, it will definitely help you in the college selection process. Speaking with faculty members, admissions staff and financial aid advisers will allow you to ask any specific questions you have about the college in general, and campus life in particular. Chatting with your potential professors will also allow you to get a read on the faculty members with whom you will soon have the most interaction. You will be able to judge whether or not they are friendly, open and ready to answer a student's questions.
Talk to Students
If you have the opportunity, approach some of the students on campus and ask them about the college. Don't be shy. Remember, not so long ago they were touring campuses and facing the very same decisions as you. Ask some the students you meet on your campus tour what they think of the college in general. How do they feel about their classes? Are the professors and administration helpful and accessible? What are the dorms like, and how is the food on campus? These are things you will need to know when making your final choice of a college.
When you start the college selection process, remember to make the most out of your campus tours. They are your best chance to get a good look at the college community you will be immersing yourself in for the next few years. Seize the opportunity, be observant and ask plenty of questions. Soon, you will be able to narrow down your college choice the the school that best suits your goals. And then, well, the real work begins.