How High School Juniors can Plan for College
High school juniors have much to busy themselves with as they enter the final two years of their secondary education. They face a challenging course load, a host of extracurricular activities and most are holding down a part time job. As an upperclassmen, there are new benefits to be enjoyed, and new opportunities to be pursued. With your senior year just around the corner, it is time to start thinking about, and planning, your college education. By considering your college career now, and making some pertinent decisions, you will be well prepared when it comes time to apply to a college or university.
Picking Colleges
By the time you reach your junior year in high school, you should have begun to think about the college you wish to attend. It is an important decision, and you need to look at what each college you're interested in has to offer. Which college offers programs that best suit your chosen major? Which university offers campus life best suited to your personality? Will you go to a two year community college and then transfer, or should you head straight to a four year university? These questions will help you narrow your choices down to a short list of colleges by the end of your junior year. Choosing you colleges of interest before your senior year will give you ample time meet any admission requirements and deadlines, and will increase your chances of getting into your final college of choice.
See Your Counselor
Schedule an appointment with your high school counselor. They are there to help you, so be sure fully utilize their services. Once you have narrowed down your list of colleges, meet with your counselor to go over your plans and to discuss the upcoming application process. Your counselor can help you decide when to begin submitting your applications, who to request letters of recommendation from and where and when to apply for financial aid.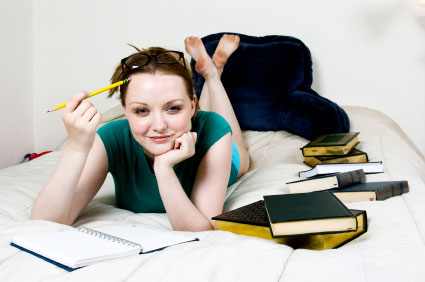 Evaluate Your Test Scores
You should consider taking the ACT or SAT early in your junior year of high school. Testing dates and registration information are available from your high school counselor, and on the ACT and SAT websites. Taking these tests early will give you ample time to review your exam results, and decide whether you want to retake the tests to try for a higher score.
Go For Early Decision
Most colleges accept Early Decision applications. Early Decision offers a number of distinct benefits to high school students. Being accepted on Early Decision allows you extra time to address your college financial needs, and gives you extra time to prepare for the move to campus. However, students applying for Early Decision should be mindful of the application deadlines. You will need to have your application submitted by the beginning of the November of your senior year. By considering your college path early in your junior year, you should be prepared to meet all deadlines and requirements for Early Decision, allowing you to relax and enjoy your senior year knowing that your college career is right on track.
Planning for college is a long process that requires diligence and organization. Starting early will help you keep on top of all of the details, and will help maximize your chances of getting accepted to your college of choice. Even though your junior year marks the middle of your high school career, by planning ahead you can prepare an easy and hassle free transition into college.