/ Saving Money for College
Treasury Bonds
There are several ways in which a family might save for their child's college education. 529 Savings Plans, Prepaid Tuition programs and simple savings accounts can all play a roll in paying for a student's college tuition. However, there is a further method to consider when saving for college, especially if you are in a position to plan ahead.
Treasury Bonds offer parents a low-risk, guaranteed yield way to save for their child's education. Treasury bonds are sold by banks and brokerage houses, and provide a safe investment opportunity for parents and families planning their children's financial futures.
Two Types of Bids
Treasury bonds are different from standard savings bonds, in that their cost and yield is determined at auction. The price may be greater than, less than or equal to the face value of the bond. Two types of bids are accepted at auction:
The Noncompetitive Bid: Purchasers agree to accept the interest rate as determined at auction. With this type of bid, you are almost guaranteed to receive the bond that you want and in the full amount that you want.
The Competitive Bid: Purchasers specify the yield they are willing to accept. However, your bid may be:
accepted in the full amount you want if the bid is equal to, or less than, the yield determined at auction
accepted in less than the full amount you want if your bid is equal to the high yield
rejected if the yield you specify is higher than the yield set at auction
Formats for Bonds
Treasury Bonds are offered in two different formats, electronic and paper. Newer treasury bonds are issued in electronic format only, and are easy to track and manage through your bank or broker. Older bonds exist in paper form, and are easy to transfer to an electronic format to keep them in line with current standard practices. Paper bonds are no longer being issued, and all Treasury bonds are currently issued in an electronic format.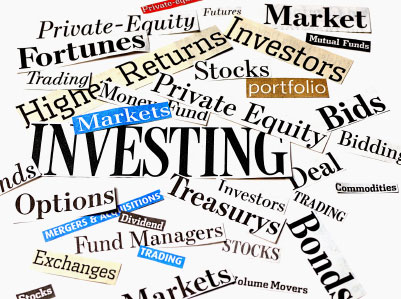 Converting Paper Treasury Bonds to Electronic Form
If you hold paper treasury bonds, you may wish to consider converting them to the electronic format to make them easier to manage. Treasury Direct can guide you through the step-by-step conversion process, the bare basics of which are as follows.
Complete the assignment on the back of your treasury bond by writing in, "To the Secretary of the Treasury for conversion and deposit into Legacy Treasury Direct."
Enter the account number in the assignment on the back of each bond if you're transferring into an existing account in Legacy Treasury Direct. If you don't already have an account, you can complete an online form to open one.
Have all owners of the bond, principles and co-owners, sign the transfer assignment in the presence of a certifying individual of a financial institution. Take note that a notary public is not an acceptable certifying individual, and you will need to visit your bank to complete a transfer.
Submit your bonds to the customer services department of Treasury Direct.
Points to Remember About Treasury Bonds
Treasury bonds offer a low-risk, guaranteed yield opportunity for parents saving money for their children's college. They offer many benefits, particularly to young families just beginning to save for the future.
Some salient points to keep in mind when considering Treasury Bonds for your child's education:
The yield on a treasury bond is determined at auction.
The term for treasury bonds is 30 years.
Bonds are auctioned four times each year in February, May, August, and November.
Bonds are no longer sold in paper form, but only in electronic form. However, if you hold older, paper bonds you can easily convert them to electronic form.
Bonds are sold in increments of $1,000 and the minimum purchase amount is $1,000.
You can hold your treasury bond until it matures or you can sell it before maturity.