College Course Selection Tips
The Right Way and the Wrong Way to Choose a College Major
Your first major decision, when setting off on your college career, will be what courses you intend to study. Choosing a major is not an easy decision, and takes careful consideration. The field of study you choose now will be the gateway to your professional future. Consider your interests, look at your options, and weigh everything against your future career goals.
How Not to Pick a Field of Study
Sometimes it is just as important to know how not to do a thing, as it is to learn how to do something. So let's take a moment to discuss what to avoid when choosing your major.
Do not leave it for your parents to decide your course of studies.
Your parents are likely paying some of your tuition costs, and they of course have a vested interest in your college career. While all of their help and advice is welcome, you shouldn't let them force you into a college major or a career path for which you have no passion. Obviously your parents have the best of intentions but you will neither enjoy your college stay, nor will you be successful at it, if you are stuck studying a discipline that doesn't interest you. Discuss your choice of major with your family, but be firm, stay resolute, and make the ultimate decision yourself.
Do not choose your major lightly or randomly.
Choosing your intended course of studies, as we have said, is the first major decision you will need to make. It's very well to decide that you want to be an engineer, but why? What are the educational requirements you will need to become an engineer? What field of engineering holds the most interest for you? How many years of study are involved? What are the available career opportunities? These are only a few of the questions you must ask yourself when considering your college major.
Often students will change their major in the middle of their college career. But the process of changing a major is costly and complicated, and sets you back on your college schedule. After all, most professional degrees require at least four years of college study, and changing your major will mean virtually starting from the beginning. You will end up losing valuable time, as well as money.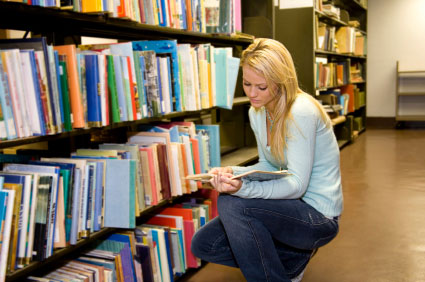 How to Pick a Field of Study
A field of study may be your major, or the department to which your major belongs. For instance, you may choose to major in post-war American Literature while studying English. The important thing to remember, is that your major should be something you are genuinely interested in, and for which you have a real talent. You must also consider your ultimate career goal. It is all very well to major in post-war American Literature, but to what end. Do you want to be a novelist, or are you planning on becoming a college professor? It may not be the most exciting aspect of your decision, but you need to know your ultimate career goals after graduation. How will your chosen major affect your professional life after you leave college?
Here are a couple of useful tips to help you decide on your college major.
Make a list of pros and cons: For example, you might want to be an English major because you enjoy reading and writing, and it is a subject in which you excel. That's a definite "pro." A possible "con" might be that the lack of a clearly defined career path. In other words, what will you ultimately do with your English degree, and how will you apply it to your professional career? Recognizing the positives and negatives of any potential field of study will help you be honest with yourself , and help your arrive at a sound decision. By considering the pros and cons of a possible major, you can know that you are selecting a course of study from which you can most assuredly benefit.
Discuss your college major with your parents: As we have already discussed, that does not mean you should allow them make the decision for you. But your parents have more life experience, and you should seek their input. They can help advise you on possible careers paths, and help you come to grips with the financial realities of the choices you are considering.
Before you settle on any course of study, it is vital that you give your decision the due consideration it deserves. Discuss your choices with your parents, favorite teachers or college adviser. Look for input from college graduates you know, and whose advice you trust. College is the beginning of a long journey, and the choice of major may be the biggest step along the road.