Artists: Get Grant Money for Studying Art
For college students studying science or mathematics, grants and scholarships may seem plentiful. The Federal government, private corporations and universities are all willing and eager to offer financial aid to the right student. But for the student pursuing a course of studies in any of the Arts, grant money becomes a bit harder to find. Not impossible, mind you, just a bit harder.
Grant money is out there for the right student looking to study an Art form at the university level. Whether it be music, film, theater or the visual arts, financial aid is out there. You just need to figure out where to look.
Art, Theater, Dance, Music and More
Free college money for students in THE ARTS is a bit more elusive than those for the sciences and technology fields. But when your passion lies in music, dance, art, photography, film, theater, and even art curatorships/history, it's vital that you have access to very good grant programs so you spend less time worrying about expenses and more time honing your talent.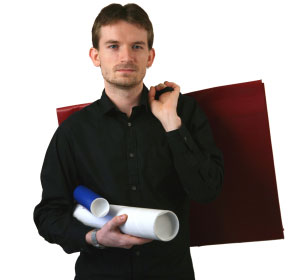 College grant money for art students is definitely more elusive than grants for any of the science or technology disciplines. That being said, when your passion lies in music, dance, photography, theater or art history it is vital that you have access to good grant programs. Art students need to be able to concentrate on honing their talents and learning their craft, not worrying over college expenses.
The Arts are a large part of the human condition and we frankly couldn't survive without them. While they may be short changed when it comes to financial aid, there are some sources of grant money that art students should investigate when planning their college careers. The major sources for Art grants include:
Public and government sources
Colleges and Universities
Private endowments
Public Grants to Study Arts
As of this writing, there are no true government grants designed to specifically benefit art students. However, students pursuing a course of studies in the arts can certainly take advantage of the Federal Pell grant. This grant is strictly need-based, and is unspecific as to the students choice of majors. While the offered funds are limited, they can defray some of the costs of a liberal arts tuition. Likewise, art students may find they are able to find funds via the Federal TEACH Grant Program. This can be helpful to students who plan on a career teaching in order to subsidize their artwork.
The government does administer the Jacob Javits Fellowship Program, which provides financial support to graduate students studying in a variety of fields and disciplines. While not strictly art-specific, this program does offer fellowships to students studying music, literature, film and a variety of other performing arts.
One of the most recognizable public sources for Art grants is the National Endowment for the Arts. The NEA provides a large number of grants to artists and art students in a variety of fields. The NEA is a chief supporter of many major public arts programs, arts education programs, and very vital institutions like National Public Radio (NPR). The NEA is primarily government funded, and available grant money is subject to the national political climate. Still, it should be the first stop on any art students search for college grant money.
Grant Money from Colleges and Universities
Any financial aid strategy should include a deep exploration of your college's grant and scholarship programs. Most universities offer a large number of general student tuition grants. Art-specific grants are less common, but not unheard of. Visit with your college's financial aid adviser and find out what grants you may be eligible for.
Art institutes and Schools for the Arts will usually have many more grants and scholarships opportunities available to incoming and continuing students. These grants are more likely to be merit-based, or at the very least more weight will be given to academic merit than financial need. The best way to find these grants and scholarships is to communicate directly with your college of choice. If you are applying to an art college, make inquiries as to their financial aid programs. A couple of examples of the type of program you are looking for are:
The Academy of Art University offers the annual Portfolio Grant. 300 grants are awarded yearly to undergraduate students based on a submitted sample, or portfolio, of their artistic work.
The Art Institutes, a cooperative of more than 45 schools across the United States, administers the annual Americans for the Arts Poster Design Competition. While not strictly a grant program, winners take home up to $3000 in prize money earmarked for their college education.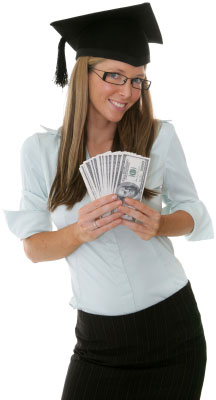 Private Sources for Arts Grants
Perhaps the best source for grant money that benefits art students comes from private endowments. These programs may be sponsored by patrons of the arts who have a desire to see a certain artistic discipline flourish in the United States. They may be sponsored by successful artists, actors and musicians looking to encourage and support students entering a certain artistic field. These grants may be general education grants, or may be aligned with a specific university or college. Finding these grant opportunities will require some research on your part, but if you apply yourself it can definitely pay off.
Begin your search by considering the artistic field you are planning to study. For instance, are you looking for a grant to study acting? Narrow your focus further by looking into specific acting colleges, and even specific actors or directors who may be sponsoring educational grants for their Alma mater. The research will take some time, and you will need to use all the resources you can find including the internet and the public library. This technique can be put to use in any filed of art in which you are interested.
In some cases, you may find grant opportunities being offered by businesses closely allied with a certain art form. For example, a search of Fender (the guitar manufacturer) and scholarships, results in the Fender Musical Instrument "Guitar and Electric Bass" Scholarship for students studying music at Duquesne University. You may find that many corporations closely linked to the arts have similar programs.
Grant money for students pursuing their artistic dreams may be harder to find, but it is out there. The secret is to not get discouraged, and to think around a few corners when searching for those much needed college funds.