Social Work Grants
Grants for Tuition and Research
Qualified social workers are always in great demand. As a social worker you will find yourself working in both the private and public sectors. Typically you will find yourself working in schools, shelters, clinics, mental health facilities and correctional institutions. Your work will take you to both the most rural regions of the country as well as the urban inner cities. Whether you are helping battered women, children, the elderly, the homeless or any one of a myriad other socially diverse groups, you will find the work enormously rewarding.
Students pursuing a degree, and ultimately a career, in social work have access to a number of lucrative financial aid options. Grants are available from government sources, universities and privately funded charitable organizations. The trick is to know where to search for these much needed funds.
Graduate Social Work Students and Grants
Students often satisfy requirements for a Bachelors degree then move onto a Masters and sometimes Doctoral degrees in Social Work. Typically you have few professional and clinical opportunities open to you without at least a Masters in Social Work. At these levels of study scholars may require grant money from research coffers to finish dissertations or help defray costs associated with other professional projects.
Students pursuing a degree in social work often finish their Bachelors, and then continue on in their education to complete a Masters or Doctorate degree. There are typically fewer professional opportunities open to social workers without at least a Masters degree. The further two years of university, dissertations and research will likely call for more financial aid. Luckily, there are a number of grant resources available to help defray the costs associated with an advanced degree in social work.
The major sources of grant money for students pursuing a degree in social work are:
Federal and State Governments
Colleges and universities
Professional associations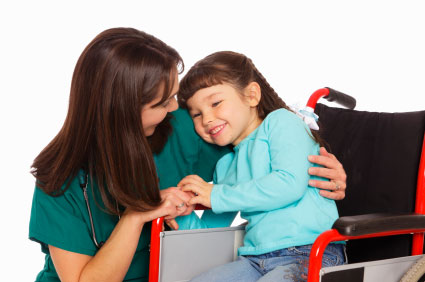 Federal Government Grant Sources for Social Work
The Federal government, as well as State and local governments, provide much needed funds for students pursuing a course of studies in social work. Most of these grants are need-based, and will require that the student applicant demonstrate a certain level of financial need to qualify. Applicants must also have the required test scores, GPA and career intentions. With the current shortage of qualified social workers, interested students should look to the government first for any grant money to help them cover the costs of their college education.
Grants at the Federal level are the most abundant, and the most lucrative. A few examples include:
The Federal Pell Grant is open to applicants studying in any field or discipline. Awards are based on financial need, as well as academic performance.
The Federal Supplemental Educational Opportunity Grant is available to students pursuing a degree in social work who demonstrate a financial need that exceeds the limits of the federal Pell grant program.
The Academic Competitiveness Grant is available as a supplement to students who have qualified for a Pell grant. Applicants must demonstrate a high level pf academic achievement at one of the high schools recognized by the ACG program.
State Government Grant Sources for Social Work
After exhausting the Federal opportunities for grant money that may benefit a student pursuing social work as a vocation, the next step is to investigate what your state government has to offer. Programs will vary from state to state, and will usually require that the applicant be a resident of said state for at least one year. Other requirements, peculiar to each program, will apply and interested students should consult their own state's authorized web-site for specific details.
A couple of examples of the types of programs you may find will give you a better idea of what you are looking for, include:
New York state offers it's Tuition Assistance Program which is it's largest college grant program awarding as much as $5000 to eligible students. While not actually a grant program, New York also offers New York State Licensed Social Worker Loan Forgiveness Program which provides partial or complete loan forgiveness for graduating social workers who contract to work within the states most needy communities for a predetermined period of time.
Morris K. Udall Foundation is a government-sponsored entity that provides a variety of merit-based and need-based grants to undergraduate students annually, with particular attention given to Native American applicants. These grants are available to students pursuing social work educations in Arizona universities
College and University Sources for Grant Money
Colleges and universities devoted to social work offer various types of grants and scholarships to eligible students majoring in social work and related studies. Minority and diversity grants are always open to undergraduate students, while Graduate and Doctoral students may apply for research grants, fellowship awards, and work study programs.
Wayne State University's School of Social Work offers a large number of scholarships and grants, as well as other forms of financial aid, to students pursuing their studies in social work and other public welfare related fields.
Boston College Graduate School of Social Work provides lucrative grants for graduate and post-graduate researchers conducting short-term or long-term study on a diverse array of topics. Grants awards may range from a few thousand dollars to $100,000+.
Grant opportunities are available from many national universities. Finding the right grant to suit your needs, and your course of study, begins by contacting the college's department of financial aid and making inquiries. Contact your college of choice, either online, by mail or in person, and uncover an financial aid options that will help you pursue your career as a social worker.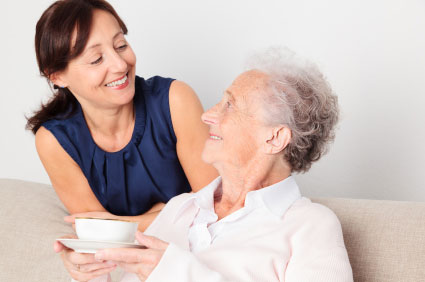 Professional Social Work Associations
Professional associations and societies within a field of study are fertile grounds for funding, both for working professionals as well as students. One of the main requirements is that you be a registered member of the organization. Most professional organizations allow for what they term 'student members'. This allows students to take advantage of the networking opportunities the association provides, and opens up access to many lucrative grants and scholarships designed to promote the associations related discipline.
The National Association of Social Workers is the largest organization of it's kind in the United States. The NASW awards annual grants to Graduate students conducting research or working in outreach programs in particularly under-served communities. Similarly, the American Cancer Society sponsors the Master's Training Grant in Clinical Oncology Social Work. This grant provides much needed funds to second year Master's degree students who are specializing in social services to benefit to cancer sufferers and their families.
A career in social work is an honorable and rewarding path to choose. The work is challenging and the educational commitment is considerable. But for the right student, grants and scholarships are available to help ease the financial burden of pursuing their career as a social worker. The secret to finding those grants is in doing the research. Investigate every source of funding, and find those much needed funds that will set you on the path to your ultimate career goal.