/ Grants
/ Students with Disabilities
Grants for Students with Disabilities
Grants Offer Big Incentives and Support
All college bound students face challenges, but none so much as the student with disabilities. Students with mobility issues have often found simply navigating a university campus to be difficult. Colleges students with hearing and/or visual impairments can be left out of the common classroom experience. Beyond the physical challenges, students with disabilities often battle further psychological barriers.
The Federal government has made a pledge that a college education should be open to students from all backgrounds, regardless of race, gender or disability. The Americans with Disabilities Act, as well as the Individuals with Disabilities Education Act put a new emphasis on making colleges and universities accessible to student with disabilities. In recent years colleges and universities across the country have made significant structural renovations to their campuses in order to more fully accommodate mobility challenged students, and provisions have been made on campuses across the country for students with hearing and visual impairments.
More than ever before, disabled students are finding it easier to make their dreams of a college education a reality.
Students with Disabilities
Great strides have been made in recent years in making colleges, and a college education, more accessible to students with disabilities. However, as with any college bound student the ultimate responsibility for getting a good education rests with you, the student. While most students can choose their college or university based solely on reputation or location, as a student with a disability you will need to consider the level of access and ease of navigation offered by the school. You may also need to consider any programs specifically offered for the hearing or visually impaired. For students with a disability a visit to the campus is a must. See first-hand where you will be living, and how easy it will be for you to fit into college life at your university of choice.
Once you've settled on a college you will need to find the right financial aid packages to make that that college trip a reality. Many organizations, charitable foundations, as well as the Federal and local state governments provide grant opportunities for students with disabilities to help them realize their college goals. These grants are an important part of every students search for college funding, and perhaps even more so for disabled students.
Disabled Student Grants from Organizations
There are a large number organizations, both public and private, that sponsor grants for students with all forms and levels of disability. These are prime sources of financial aid for disabled students. An internet search will return a long list of leads that will be well worth following up. A few notable examples of organizations offering grants to the disable will help you spot the kind of results you will be looking for include:
Colleges and Universities that Offer Disabled Grants
While you are considering which college or university to attend, you will want to investigate which of them offer grants for disabled or special needs students. These grants will vary greatly depending on the college, and may help you decide which college best suits your needs. Somme colleges offer grants for students who will require special equipment to participate fully in classes, such as braille books and keyboards for the blind or adaptable computer software for the hard of hearing.
The best way to find out if your college of choice offers any grants designed to give aid to disabled students is to check with the financial aid adviser at the university. Also check the designated website of the college you are considering. While some colleges are specifically designed for students with a specific disability, many students prefer to be integrated into an open college student body. Choosing the right university can come down to deciding who offers the best grants to special need students.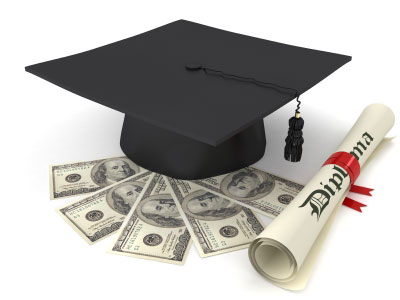 Federal Trio Programs that Aid Disadvantaged Students
The Federal government, in cooperation with a number of colleges and universities across the country, sponsors the Federal Trio Programs which are designed to support and encourage students form disadvantaged or at-risk backgrounds. The Trio programs also provide much needed aid to students with disabilities who are pursuing their post-secondary education. As with all Federal aid students need to fill out and submit the Free Application for Federal Student Aid or FAFSA to be eligible. It is alos important to remember that all students, disabled or otherwise, are eligible for the Federal Pell grant as well as all other Federal and State student financial aid programs.
Colleges for the Disabled
For many students with disabilities the optimal choice is a university or college specifically designed to accommodate students with a particular handicap. In the United States there are many academic institutions devoted to students with a particular disability, and these colleges have made great strides in providing once in a lifetime opportunities for their students. These colleges and universities offer substantial grants and scholarships to qualifying students, based on need as well as academic achievement. Some of the more notable schools and technical colleges for the disabled include:
The Perkins School for the Blind is dedicated to the education and vocational training of visually impaired students, as well as students suffering from other disabilities such as deafness and speech impairments. The Perkins school is open to students of all ages, including elementary, high school and post-secondary students.
National Technical Institute for the Deaf at the Rochester Institute of Technology is a pioneer in technical education for hearing impaired students. Located in RIT, one of the nation's top technical schools, students are learning that disabilities pose few barriers. Deaf students can apply for a variety of grants.
For students with disabilities the prospect of college may seem daunting, but with the right financial aid and the right family and community support the possibilities are absolutely limitless.