Journalism Students: Grant-Getting 101
Snag Free College Money, Slash Tuition Costs
Journalism majors can find a wide array of grant programs to help defray the costs of their college education. With a little bit of research, you too can find much needed funds to help pay your tuition costs. Begin your search by looking at the most common sources of grant money for students pursuing a career in journalism.
Sources for Journalism student grants:
Federal and state governments
Colleges and universities
Professional sources
Federal and State Grant Sources for Journalism Students
The Federal government is a prime source for grant money for any college-bound student. Low income students, women and minorities can take advantage of a number of grant programs designed to give them greater access to a college education. While some government grant programs are specific to certain fields of study, most notably those devote to students pursuing their studies in one of the critical need STEM fields, many are general education grants. These programs can give much needed financial aid to students at every level of their college education, and in every field of study.
As with all government supported financial aid, students must first fill out and submit their Free Application for Federal Student Aid. The following Federal grant programs are applicable to journalism majors, and can provide much needed financial support for both undergraduate and graduate students.
The Federal Pell Grant. This program provides need-based grants to low-income students at both the undergraduate and graduate levels. Award amounts are determined by financial need, with the maximum available award being $5,500.
The Federal Supplemental Education Opportunity Grant. The FSEOG is designed for undergraduate students with extreme financial need. Award range from $100 to $4000.
The Federal Academic Competitiveness Grant is a supplemental grant available to Pell grant recipients. Eligible students must be a first or second year undergraduate pursuing a degree at an accredited university. Awards range from $750 to $1300.
Students searching for college grant money should also investigate available programs sponsored by their home state's Department of Higher Education. Minority students, women and the financially disadvantaged will often find lucrative grant programs sponsored by their state, often targeting high need fields of study. Regardless of your career path or major, state sponsored grant programs should be investigated for possible sources of much needed financial aid.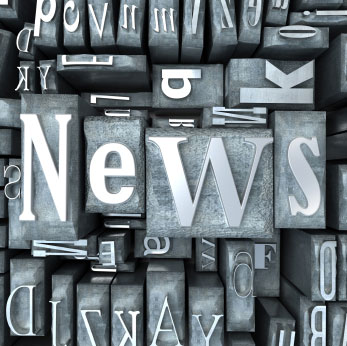 College and University Journalism Grant Sources
Nearly every college and university offers a journalism program, and many offer grants and other financial aid services to students pursuing a degree in the field. Discuss grant programs supported by your college with the university's financial aid department. Also explore any grant and fellowship programs available through the journalism department.
Students can expand their search for journalism grants by considering closely related fields of study, including broadcast journalism, communications, business reporting, science and healthcare journalism and more.
The following examples will give you a better idea of the programs that may be available from your college or university.
Professional Associations and Organizations: Student Journalism Grants
For journalism students part of the aim is to prepare yourself for entry into a very competitive field. One of the tools you have available to you as a student, is membership in a professional journalism association or society. These associations often offer grant and scholarship opportunities for student members, in addition to internships and fellowships for working journalists. In many instances these grant programs will be designed to encourage and support students pursuing a very specific journalistic career path, such as sport reporting of medical journalism. National associations of journalists are also very concerned with the diversification of the field, and provide a significant number of grant programs targeting women and minority students pursuing a career in the field.
Some examples of financial aid programs sponsored by profession journalism associations will give you a head start in your search for journalism grants.
Journalism students have access to a wide variety of grant and fellowship programs designed to help them achieve their college goals. Whether it be traditional print journalism or broadcast journalism, sport reporting or business writing, the career field is wide open, and the financial aid opportunities are many and varied. With the proper amount of research, you can find the grant program that will help you pay for your college education, and will put your firmly on track to begin your professional career.