Asian College Grants
Minority and Subject-Specific Awards
Over the last few decades there has been a big push to encourage minority students in their pursuit of a college education. The need to diversify both the national student body, and the national workforce, has led to a number of education grants designed to support and develop students from different ethnic backgrounds. These grant programs commonly provide funding for minority students who would otherwise find it difficult to pay for college.
General minority grants abound, but there are also many grant programs that target specific ethnic groups. Asian-American students, searching for the necessary funds to make college a reality, will find a large number of grant programs designed to support and encourage their educational and career development. Some may be general tuition grants, not tied to any one discipline or career path, while others may target students with clearly defined professional goals..
Various types of Asian student grants include:
Ethnic minority student grants for Asian-American students
Grants for Asian Studies
Grants for students studying an Asian language.
The best sources for these grants include:
Government sources
Colleges and universities
Professional associations
Non-profit organizations
Asian-American College Grants from Government Sources
The Federal government is a well known supporter of ethnic diversity in the national student body, and many of the major Federal departments offer annual education grants, and internship programs, designed to support minority students. The Department of the Interior, the Department of Justice, NASA and other government agencies are excellent sources of college grant money for Asian-American students. Keep in mind that government funded Asian-American minority education grants will most likely be tied to fields and disciplines in which Asian-American's have been greatly underrepresented.
As an Asian-American student searching for college funding, do not overlook any minority student grant programs which may be offered by your state of residence. Look to those professional fields in which your state may be experiencing a critical shortage, such as teaching and nursing. Visit your state's dedicated Higher Education website for information on currently active programs and available funding.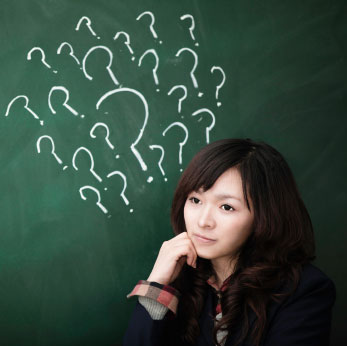 Colleges and Universities as Grant Sources
Good news is that you can find all types of grants through your college or university, including undergraduate and graduate student grants. Explore not only the school's general tuition grants, which may include those for Asian and minority students, but also evaluate your free aid opportunities through your major department of study. Just an example:
Beyond state and Federal government programs, the next best source for education grants is through your college or university. Most schools offer both undergraduate and graduate grant programs specifically devoted to minorities. Explore your school's general tuition grants, which may include programs for Asian-American and other minority students. Also look for free aid opportunities through your major department of study.
Some examples of University sponsored grants will help you know what to look for:
Duke University offers students studying in their Asian/Pacific Studies Institute a variety of graduate and doctoral level fellowship grants for summer study and research. The grants are to be used to help defray the cost of travel for students that must research on-site in Asia. Grants are $2,500.
California State University East Bay offers the Student Service Operation to Succeed program. Project SSOS provides grants to Asian-American and Pacific Islander students in a wide range of educational pursuits. The purpose fo the grant program is to make higher education more accessible to students in the Asian-American community
Professional Associations
Professional Associations exist to support, and to advocate for, career professionals in a specific occupation. Journalists, engineers, accountants and nurses all have one or more associations dedicated to the betterment of their industry. One of the major functions of these associations is to support and encourage the next generation of career minded professionals. To this end, many organizations offer student grant and scholarship awards funded by member donations. In many cases, these programs will target minorities who have been previously underrepresented in a profession.
Some examples of Professional Associations with Asian-American specific grant programs include:
The Asian American Journalists Association - Founded in 1981, the AAJA provides a handful of awards, including annual internship grants, for Asian student journalists. Grants range from $2,000 to $3,000.
The American Institute of Certified Public Accountants – The AICPA offers a number of grants and scholarships for minority students pursuing a career in accounting services. Awards range for $2500 to $5000 a year. Asian-American and Pacific Islander students are encouraged to apply.
Non-Profits
Non-profit organizations often offer quite lucrative grant opportunities for students and researchers with a minority background. The key to finding these sources of much needed college funding, is to target those that most closely apply to your personal circumstances. Look for those grant programs that relate to your chosen field of study, personal and family history and financial circumstances.
Some notable examples of non-profit organizations offering education grants for Asian-American students include:
The Ford Foundation – Well known for its doctoral and post-doctoral dissertation grants aimed at ethnic minority students, the Ford Foundation's mission is to provide incentive to minority students, including Asian-Americans, who are pursuing faculty positions in academia. Dozens of grant awards are available each academic year.
The New York Foundation for the Arts - The Urban Artist Initiative of New York City, sponsored by the NY Foundation for the Arts offers annual grants of $250 to $2500 for minority students working in the performing, visual or literary arts.
Use all of your personal and academic resources to narrow down the scope of grant programs for which you may be eligible. This way you only expend energy on those programs in which you have a viable chance at success.