Nursing Grants
Get Paid for Your Healthcare Education
The shortage of qualified nurses across the country continues unabated. The nation needs more RN's than ever and scholarships and grants for nursing students are plentiful. These grants and scholarships are available for nursing students of all levels – from freshman to undergrad to professional PhD.
The first place nursing students should look for financial aid is at the both the Federal and State governments. With the ongoing shortage of qualified nurses local and Federal governments are offering more financial incentives and aid than ever. Colleges and universities as well as professional nursing organizations also offer scholarship opportunities to qualifying students. The United States Military also offers a number of programs to benefit students who wish to pursue a career in nursing.
Federal Nursing Grants and Scholarships
Because of the national shortage of qualified health care workers many people across the country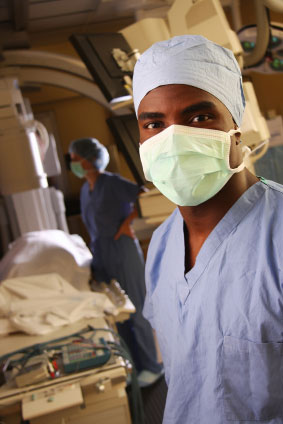 have no access to proper health care. In answer to this national need the Federal government makes available annual grants and scholarships to students embarking on a career in nursing and health care services.
Grants from the National Health Services Corps are administered by the US Department of Health and Human Services and are available to qualified candidates in a variety of healthcare study fields. These include nurse practitioner, nurse midwife, Registered nurse and mental health clinician. The program offers a scholarships as well as low interest loans and loan forgiveness programs for professional work services in a medically underrepresented facility or region.
Examples of scholarships or grants available from the Federal government include:
National Health Service Corps provides scholarships and grants for students pursuing a career as a primary care specialist. These grants are designed to benefit students who, upon graduation, agree to take up positions in medically under represented communities and institutions.
The Health Resources and Services Administration sponsors the Nursing Scholarship Program which is open to students pursuing a career as an RN and is willing to take a position in an underprivileged or under represented community for at least two years.
Grants from Nursing Organizations
Almost every nursing specialty has a national organization. For example: The American Association of Critical Care Nurses, the American Nursing Informatics Association or the Association of Rehabilitation Nurses. There are large number of these nursing association across the United States and are excellent sources of grant and scholarship for students entering the nursing field. Most provide members with access to financial aid for undergraduate and graduate studies as well as research and travel assistance.
Nursing Grants from the U.S. Military
Substantial funding for student nurses is widely available through the branches of the United States Military. The military offers loan and grant programs that provide nursing students with a comprehensive education in the medical field of their choice. Conditions are that students agree to a term of service in that specific arm of the military—students pay back their loan or grant with military service.
Check out the following for financial aid for nurses through the military: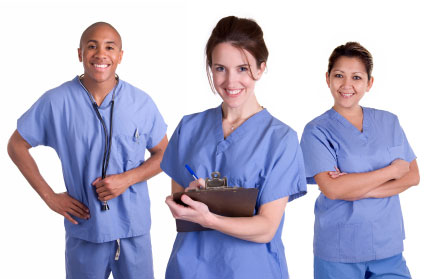 Nursing Incentive Programs
In an effort to increase the availability of health care to people in under represented and under privileged communities across the country the Federal government has implemented a number of incentive programs for students willing to work in hospitals and clinics in some of the most under served areas of the country.
What's a nursing incentive program?
Essentially students are provided a portion of or all of the funds necessary to complete their RN education in return for agreeing to work a specified number of years in a medically under served facility—a hospital or clinic that has serious nursing needs and is unable to fill vacancies. These programs are effective ways to bring new nursing blood into disadvantaged neighborhoods and communities AND get more nurses trained and into the job stream.
Nursing Education Loan Repayment Program – In exchange for a two year service commitment the government will repay all or a portion of a nursing students college loans.
Faculty Loan Repayment Program – Health professionals from a disadvantage background can be eligible to receive up to $40,000 in loan repayments for an agreement to service teaching and training nurses in under served regions of the country.
Similar loan forgiveness and incentive programs are available through local and state governments. A search of your states governments website will provide the details of any nursing incentivization programs that may be available to you.
Grants for Minority Nurses
Special grants and scholarships are also available for nursing students from minority backgrounds. These programs include nursing students from ethnic backgrounds—Blacks, Hispanics, Asians, and Native Americans-- as well as male nursing students. Historically the nursing profession has been dominated by women, but in a recent push many large nursing organizations have opened up special grant programs designed to pull men into the profession.
National Association of Hispanic Nurses provides annual grants and scholarships to eligible student nurses based on merit, need and ethnic background.
American Assembly for Men in Nursing and Johnson & Johnson have partnered to offer an annually awarded scholarship to qualified male nursing students at both the undergraduate and graduate levels.
The American Indian Nurse Scholarship Award is awarded annually by the National Society of the Colonial Dames of America and is decided on financial need as well as heritage.