/ Grants
/ Women College Grants
Finding Education Grant Money for Women
Sources for Women's College Gift Aid
College grants are a form of free gift aid. Unlike scholarships they are typically awarded on the basis of need rather than scholastic achievement. Many grants are designed to benefit typically under represented segments of the population, particularly women. You can find many specific grants designed for women entering college to take up studies in historically male dominated fields such as math, science, engineering and technology. College grants specifically designed for at risk women and minorities are also available to help them realize their dreams of a higher education.
The larger grant programs aimed at female students draw hundreds of applicants each year and competition is high for these financial awards. Don't let that deter you. Applying for grant money takes time, effort and patience but if you persevere your chances of being awarded grant money are as good as any other applicants. It is also worth pursuing some of the smaller and less well trafficked grant programs available to women. These require the same degree of determination as the larger programs but do offer alternative sources of grant money for young women seeking to fulfill the dream of attending college or university.
AAUW, The American Association of University Women, has been helping women afford college for more than 100 years. One of the best known and respected women's advocate organizations the AAUW offers a variety of scholarships, fellowships and grants designed to encourage and support secondary education for all women. Grants include the Community Action Grant and the Career Development Grant.
Sources for Women's Grant Money
Grant money earmarked for women pursuing their higher education is available from a variety of sources. The Federal government is commonly first and foremost among those offering college grants. Public and private organizations also make up a large part of the yearly supply of grant funds. Your own state government as well as local colleges and universities often offer grant programs for deserving female students.
Community Foundations, common in most states across the country, are civic minded organizations serving the philanthropic needs of their communities. These foundations often allocate grant money for at risk or minority students looking to attend university. State Community Foundations are a good source of college grant money for women pursuing their secondary education.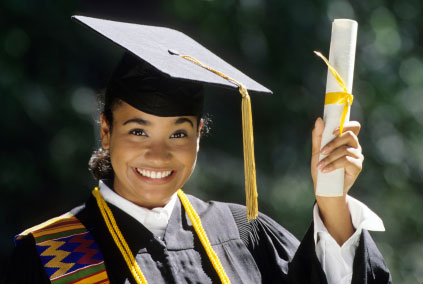 Minority Women Grants
Historically women have found it difficult to obtain a secondary education. For years they have faced obstacles that their male counterparts have not had to overcome. This is doubly true for women of color and minority ethnic backgrounds. This is changing and women of all backgrounds are now in demand in the once white male dominated fields of Science and Technology, Maths and Engineering. Today there are many sources of grant money designed to support minority women as they pursue their degrees in these fields.
The National Science Foundation offers regularly awarded grants for undergraduate and graduate students pursuing studies in Engineering, Cyber Sciences, Biology and Environmental Sciences and Geosciences. These grants are designed to help women enter into fields historically dominated by men.
The Association for Women In Mathematics is a non-profit organization founded in 1971 that has been helping women of all colors and ethnic backgrounds to enter college and find careers in the mathematical sciences. They offer awards and grants for women pursuing their education in the field of advanced mathematics.
How to Search for College Grants for Women
There are many avenues to pursue when looking for college grants that specifically benefit women. First start with the Federal Government. Pell Grants offer financial assistance to women studying both the hard and soft sciences and are a good source of supplemental college funds.
The FSEOG, or Federal Supplemental Educational Opportunity Grant is available to deserving low income students looking to further their secondary education. These grants are awarded on the basis of financial need and area available for any on of 3,800 post secondary institutions.
A Few Grant Programs
PEO International is a not for profit organization that offers low-interest loans, scholarships and grants to a diverse range of women that need money to pursue their higher education. The organization's PEO Program for Continuing Education is a traditional grant and available to women who did not complete college and now wish to return. Monies are awarded based on financial need for college money, and the need for additional education that enables the applicant to get a job that is necessary for family survival.
The Zonta International Amelia Earhart Fellowship Program was specifically created to help and encourage women to pursue their PhD and doctoral degrees in aerospace science and engineering. Established in 1938 in honor of the famed pilot the program awards 35 fellowships a year in the amount of $10,000 dollars each.