Scholarships & Grants for Moms
Whether you want to attend college for the first time, or return to college after a long hiatus, moms and single mothers are faced with many obstacles in attending college. First and foremost of these obstacles are financial difficulties that can make it difficult to pay for your education and earn a college degree. Many women who are single parents are not given other types of financial assistance unless they're living in poverty or other crises. Many mothers then feel that they have no other choice but to borrow money for college tuition and living expenses. Loans can be quite a burden to repay, and both single parent women and mothers want to improve their lives and the lives of their children by earning a degree to advancing their career. This is why it's important to know about scholarships that are available for moms, working mothers and single mothers. The more scholarships you are aware of, the better off you'll be. As the saying goes, "Forewarned is forearmed"-- so you will want to know what all of your possible options are when it comes to financial assistance. It is a smart idea to apply to as many scholarships as possible in order to maximize your chances of getting the type of college education that you'll need. Scholarships and grants awarded to moms looking to earn a degree will open the door to many career opportunities in your chosen field.
What sort of scholarships are available to moms and single mothers?
Jeannette Rankin Foundation
One of the many options that mothers have when it comes to securing the financial aid they'll need to attend an accredited university or college is the Jeannette Rankin Foundation Scholarship Program. It began in 1978, and ever since, this scholarship program has given over 600 women the opportunity to attend college and earn degrees in areas of study of their choice. Although this particular scholarship program is not targeted solely at single mothers, the scholarship is still available to any women who have children and have no other means of attending college to earn a degree. Interested applicants may complete an application for the scholarship on the program's website at www.rankinfoundation.org to determine if they qualify for funds that can be used to continue or start a college education.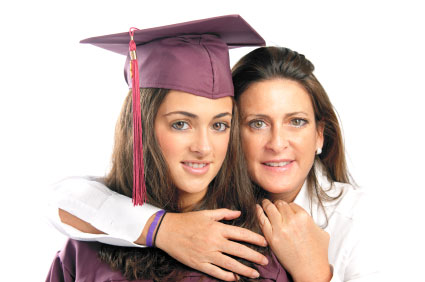 Regaining One's Self Esteem
Another scholarship program available for single mothers is the R.O.S.E. (Regaining One's Self Esteem) Scholarship. This program awards college scholarships to women who are striving to overcome and survive domestic abuse or otherwise are working to become independent and seek empowerment by going to college and earning a degree. The R.O.S.E. Scholarship is made available to women who plan on going to college in the New England area. In order to qualify, you must have already completed at least one full grade year of some sort of undergraduate program. The funds provided by the scholarship will be awarded for use on expenses such as college tuition, textbooks, and other related fees that may be levied while attending college in the Northeast area of the United States. For more information on this scholarship, please visit www.rosefund.org.
W.I.S.P.: Change Your World Scholarship
The "W.I.S.P.: Change Your World Scholarship" offered by the Women's Independence Scholarship Program is another scholarship program that moms and single mothers should make sure to apply to. The scholarship was started in 2006, and is targeted towards students who are expected to graduate from the Women's Independence Scholarship Program. Single moms that are searching for a some way to return to college but do not have the money to otherwise do so will do well to consider this scholarship an option. It was tailor-made to help motivate both mothers and single moms to go back to college, earn a degree, and ultimately maximize their chances of getting into a better paying career. For more information on this scholarship, please visit www.wispinc.org.
Society of Women Engineers
The "Society of Women Engineers" (SWE) Scholarship Program provides assistance with college tuition to mothers that have been admitted to an ABET or CSAB baccalaureate or accredited graduate program with the intention of pursuing a career in the field of engineering, technology or the computer sciences. Program grants and awards are determined in the summer for second year, third year, seniors. Graduates,reentry students and freshman applicants can expect announcements for the grant awards in either the late summer or early fall. Any joint SWE and corporation-sponsored scholarships as well as any endowed scholarship awards are paid out in the fall to be used in the following academic year, and require proof of registration. For more information on this scholarship, please visit www.swe.org.
Philanthropic Educational Organization
The Philanthropic Educational Organization has a robust program that provides scholarships based on financial needs as well as academic merit-based scholarships, loans, and grants to women. Some scholarships are offered to women who want to restart an interrupted education. Other grants and scholarship in the program are for moms who are graduating high school. Philanthropic Educational Organization Program awards are distributed via local chapters of the organization. The awarded amounts and the qualifying student criteria will also vary by both region and by local program level. For more information on this scholarship, please visit www.peointernational.org.
Talbott Scholarship Foundation
The Talbott Scholarship Foundation awards scholarships to women living in either the United States or Canada that are returning to college to complete a minimum of two semesters to receive an undergraduate degree. The Talbott Charitable Foundation also gives smaller scholarship awards in any community in which Talbott also maintains a corporate presence. For further details, you may speak with your college's financial aid advisers, or visit the foundation at www.thetalbottfoundation.org.
The Health Corps Scholarship
The Health Corps Scholarship, offered by the U.S. Department of Health and Human Services, is a scholarship program that allows mothers to study for an associates or bachelor's degree in a high-demand medical occupation like nursing, radiology, dentistry or certified physician's assistant. Recipients of the Health Corps Scholarship are required to agree to work in a location deemed a priority for the Department of Health and Human Services for a period four years. Interested applicants are encouraged to visit nhsc.hrsa.gov/scholarship for more information. Applications for the scholarship program should be mailed to: Health Corps Scholarship c/o U.S. Department of Health and Human Services, 200 Independence Ave. South West, Washington, D.C. 20201.
Women in Accounting
The Educational Foundation for Women in Accounting offers many different scholarships to women that wish to pursue an accounting degree or a career in the accounting field. Some of the scholarships are based on financial need and some of the awarded scholarships are determined based on academic merit. For more information on this scholarship, please visit http://www.efwa.org/scholarships_undergraduate.php.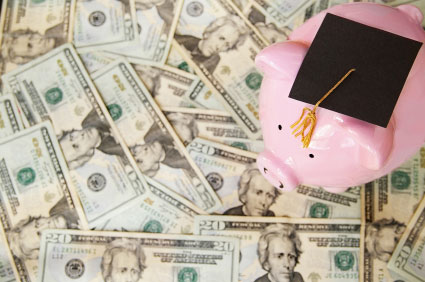 Emerge Foundation
The Emerge Foundation Scholarship Fund is another program that offers grants, awards, and scholarships to women that have had a college education interrupted due to extenuating circumstance or who have otherwise overcome personal or professional obstacles and wish to return to finish getting a college degree. These awarded funds are based on academic merit and are awarded to women that demonstrate that they have given back to their communities. For more information on this scholarship, please visit www.emergescholarships.org.
Brookhaven Women in Science
The Brookhaven Women in Science Chapter of the Brookhaven National Laboratory are sponsors of the Renata W. Chasman Scholarship. This scholarship is an academically based merit scholarship awarded to women, especially single mothers, that wish to return to college in order to complete a degree programming in geology, engineering, astronomy, biology, chemistry, earth science, biophysics, physics or in any branch of mathematics. Applicants for this scholarship must reside Long Island, New York. For more information on this scholarship, please visit www.bnl.gov/bwis/scholarships.asp.
The Google Borg Scholarship
Some large companies offer scholarships for all sorts of candidates, including moms and single mothers looking to return to school. One such company is Google. The Google Anita Borg Memorial Scholarship is an academic based merit scholarship offered to women that are returning to college in order to pursue a career in technology. The Google Anita Borg Memorial Scholarship award money must be spent on the student's college tuition, related fees, textbooks, school supplies or other equipment that is required for the student's classes at their primary college or university. All scholarship recipients must be enrolled as a full time student for the academic calendar year. Course enrollment is verified after the recipients are selected, and all of the scholarship payments are then made directly to the student, with the promise that the payment will be used towards paying or defraying the cost of tuition and other education-related expenses. Standing apart from many other companies, Google also offers other technology field and career scholarships for Hispanic women, as well as women with disabilities, Native Americans, and in partnership with the both the Lime Scholars as well as the United Negro College Fund. For more information on this scholarship, please www.google.com/anitaborg/us.
AARP
The AARP Foundation has many different scholarship programs. One that may be of particular interest to moms is a scholarship offer available to women aged 40 or older that are interested in pursuing vocational or technical education. They also have separate programs available to those looking to complete an associates degree, or women that will complete their first Bachelor's degree. Priority for these scholarships are given to women that have faced significant challenges while furthering their education. These difficulties are included, but not limited to, having to raise children, having to raise children of another member of the family, working in a minimum wage or otherwise low paying job that has no benefits, or women that have been underemployed or otherwise out of work for six years or more. Both your financial need and your academic merit will be considered in determining your award amounts for the AARP scholarships. For more information on this scholarship, please visit www.aarp.org/womensscholarship.
Women Achieving Independence
The Women Achieving Independence Scholarship Program is a foundation that awards scholarships to single mothers who have been abused by their partners or otherwise been victims of domestic violence. It was founded in 1999 in order to help battered women get a college education as well as set on the path to getting gainful employment. Applicants must be United States citizens and enrolled, or intending to enroll in, an accredited institution of learning. For more information on this scholarship, please visit www.achievingthedream.org.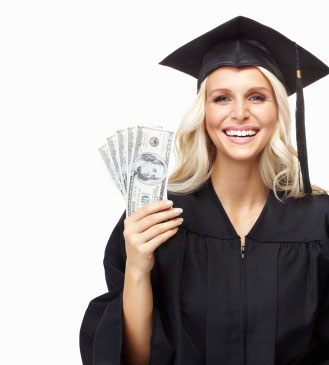 The Single Parent Association Resource
The Single Parent Association Resource also offers two scholarship programs of its own: The Scholarship For Continuing Education, and the Child of a Single Parent Woman Scholarship. This Scholarship For Continuing Education is made available to women who are single parents that wish to to attend college, a trade school, or otherwise continue with a post-secondary education, but have been unable to do so because they have been denied adequate resources. You must be accepted into, or currently enrolled in, a college course of study for a degree in order to qualify for this scholarship. For more information on these scholarships, please visit www.spaoa.org.
The Child of a Single Parent Woman Scholarship
The Child of a Single Parent Woman Scholarship aims to lessen the financial hardship of paying for a college education that single parent women face when they still claim a child as dependent on their income tax. Dependent children in such a situation are usually only offered very small amounts of monetary aid, due to the financial need calculations depending on the mother's income. Applicants must be a child of a single mother and must enter or be currently enrolled in college at least half-time, under 24 years of age, and be currently claimed as a dependent by your mother on her taxes to qualify. For more information on this scholarship, please visit www.zontastlouis.org.
Patsy Takemoto Mink Memorial Scholarship for Low Income Women and Children
Finally, there is the Patsy Takemoto Mink Education Foundation, which offers the Patsy Takemoto Mink Memorial Scholarship for Low Income Women and Children. This foundation was originally started by the late congressperson Patsy Mink. Every year, five applicants are selected to be awarded two thousand dollars towards secondary education or vocational training. To be eligible for this scholarship, women must be at least 17 years old, a single mother, enrolled or intending to enroll in an accredited secondary education program, and demonstrate financial need as determined by a low income. For more information on this scholarship, please visit www.patsyminkfoundation.org.
While traditionally, scholarships have required applications to be sent through the mail, a growing number of scholarship programs allow interested parties to apply for scholarships online, and in some cases you can even get an application response delivered right to your email inbox. This makes the process of applying for scholarships much easier and a lot less time-consuming. Notice we wrote "scholarships", as in, more than one. It is vitally important that you apply to as many different scholarship programs as you possibly can. Why? Because the more scholarships you send an application for, the higher your chances will be of being awarded the scholarship that you need to go to college. It is also important to keep in mind the cost of tuition at the college, vocational, or technical school you are applying for. In fact, in this day and age, being the recipient of more than one scholarship might be a necessity for you to be able to fund your entire education, if only because of the near-annual rising cost of college tuition and other related fees that are associated with attending college.
Government Grants for Moms and Single Mothers
Of course, the first place single mothers and moms interested in applying for grants should start is by investigating the government grants that are available. The Pell Grant is the most widely known government grant. It is also a wonderful option as the Pell Grant can give low income earners up to five thousand dollars that can then be applied towards a college, vocational or technical education. This amount would be a godsend for anyone, especially working or single moms. President Obama has recently gone on record as encouraging mothers to send in applications for the Pell Grant as, more than any other category, he wants to see moms, working mothers and single mothers be able to get a degree and a better career. Pell Grants are available to applicants and students that are, or will be, undergraduates. If you have not previously earned a Bachelor's degree or any other type of degree, then you are eligible for a Pell Grant of up to five thousand dollars as long as you also meet certain financial and income criteria. The maximum award amount for the Pell grant has differed every year and over the last few years it has been on the rise. Now would be the best time to apply for a Pell Grant. For more information on this grant, please visit www.fafsa.gov.
Other Government Grants for Moms
There are other government grants available to moms and single mothers out there. These include: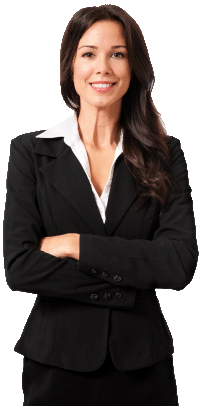 Federal Supplemental Education Opportunity Grant (FSEOG)
What the FSEOG Program does is provide financial need-based grants in order to help undergraduate students with low incomes finance the cost of a college education. Student applicants can get these grants by enrolling at any one of about 3,800 participating colleges, universities and other institutions. When an institution awards an FSEOG grant, they are required to give funding priority to student applicants that have demonstrated what the FSEOG calls "exceptional need"-- those students that have the lowest Expected Family Contributions (EFC) at the college, and also those students who receive Federal Pell Grants. For more information on this grant, please visit www2.ed.gov/programs/fseog/
The National Science & Mathematics Access to Retain Talent Grant (National SMART Grant)
The National Science and Mathematics Access to Retain Talent Grant, which is also called the National SMART Grant) is a grant that is made available during the third and fourth years of an undergraduate student's enrolling in a degree program. Additionally, students must be enrolled at least half time, also be considered eligible for a Federal Pell Grant award and must be majoring in, or plan to major in the area of physical, computer, or life sciences, math, technological paths, engineering or a foreign language. To be eligible for the grant, the student must additionally show that she can maintain a grade point average (GPA) of a minimum of 3.0 in all college course work required for her major. The National SMART Grant award is given in addition to a Pell Grant award. National SMART Grant awards can provide up to a maximum of $4,000 for each of the 3rd and 4th years of an
undergraduate's studies. For more information on this grant, please visit http://studentaid.ed.gov/PORTALSWebApp/students/english/SmartGrants.jsp.
Raise The Nation Student Loan Repayment Grant
The Raise The Nation Student Loan Repayment Grant is awarded to working single mothers that currently have outstanding student loan debts and also manage to give back to the community by engaging in volunteer work. Student loan grant repayment awards are made available to moms who volunteer their talent, time and energy for at least 8 hours per month. The exact length of the period of time one would volunteer or perform community service is determined by the amount of student loan debt the applicant has. The foundation behind this grant also has some good news for teachers and registered nurses. They feel that women who are in the medical, assistant or teaching professions are already contributing to the community. What that means is that if you are a member of one of those professions, no further volunteer work will be required of you in order to qualify for a grant repayment. There are differing income caps depending on the state the applicant lives in. There is also a one-time application process fee of twenty dollars. For more information on this grant, please visit raisethenation.org.
AAUW
The AAUW (formerly known as The American Association of University Women) offers several different types grants, fellowships and awards to help moms and single mothers. The awards aim to help women who want to use a college education to change careers and achieve upward mobility in the workplace. The AAUW grants also look to help displaced workers re-enter the workforce and assist women in getting degrees in fields that have traditionally seen low enrollment, such as architectural science, engineering, and computer science. For more information on this grant, please visit www.aauw.org.
President Obama Offers College Grants for Moms & Single Mothers
Over 12 billion dollars in federal aid for college students is now available under this new grant initiative. This grant program is also known as the "Moms Return to Schools Grant Program". Under this grant program, working moms and single parent mothers can recieve up to ten thousand dollars to apply towards their college tuition. You have to fill the FAFSA form to apply. To apply for this grant program, simply file a FAFSA form, and you will be automatically entered if you are a mom or single mother. The exact amount you will be awarded and your overall eligibility for the grant program may vary. For more information on this grant, please visit www.fafsa.gov.