Federal Pell Grant Basics
How to Qualify, How to Apply
TThe Federal Pell Grant program is a student aid initiative designed expressly to promote access to post-secondary education for financially disadvantaged college students.
Students commonly rely on blended packages of funding to pay for higher education.  Personal resources like savings and family contributions are tapped first, to pay for college expenses that include tuition, textbooks and room and board.
Beyond the money that you and your family have set aside for school, there are plenty of financial aid resources available for students that need them, including:
Federal, state and private student loans
Federal and state grants
Scholarships, funded by a variety of sources
Federal Pell Grants represent one of the most commonly used and longstanding financial aid resources in the U.S.  With roots dating to the 1970's, the grants were designated'Pell Grants' in 1980, to honor Senator Claiborne Pell, who sponsored important education funding bills during his six-term Senate tenure. Since then, Pell Grants have helped offset education expenses for generations of Americans.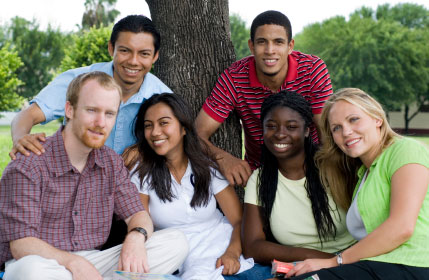 Who Gets Pell Grants?
Pell Grants are need-based grants, awarded to students who show highlevels of financial need. Unlike loans, grants do not require repayment, making them on of the most desirable forms of student aid. There are no income limits to apply for Pell Grants, and they are awarded to a diverse population of students, attending over 5400 participating American colleges and universities. What constitutes need? These factors are used to determine your eligibility for a Pell Grant:
Expected Family Contribution (EFC)
Number of dependent family members
Number of family members attending college
Family assets outside of income
Applying for a Pell Grant
Consideration for Pell Grants and all other forms of federally funded student aid starts with submitting your Free Application for Federal Student Aid (FAFSA).You must file the FAFSA according to federal, state and individual college deadlines.
When you submit your FAFSA, you are applying for grants and loans offered by the United States Department of Education, as well as some state grants that use the application to gauge eligibility.
If you need assistance completing the application, consult with your high school guidance counselor or a financial aid representative from your school. Additional help for parents and students who are completing the FAFSA can be found online. The application is available in English and Spanish versions, and can be filed in one of three ways:
Complete and submit your FAFSA online (recommended)
Download a PDF version of the FAFSA, and then complete it for mailing
Request a paper copy, to be completed and mailed
The U.S. Department of Education uses a standardized set of considerations to evaluate the information you and your family have provided on your FAFSA. Your eligibility for student aid, including Pell Grants and federal loans is determined using this congressionally defined formula.
One important determination drawn from the application is your Expected Family Contribution (EFC).  This is the amount of funding, as determined by the Federal Government, that you and your family are anticipated to contribute toward your college expenses each year.
Your individual EFC is an essential feature of a follow-up document called theStudent Aid Report (SAR). Your SAR is sent to colleges you have chosen to receive it (you indicated them on your FAFSA). Once you receive your copy, it is important that you review it, to make sure the information it contains has been accurately drawn from your FAFSA.  If your application has been selected for verification, you may be required to submit further documentation.
What is the Amount of a Pell Grant?
Once your chosen schools have your SAR, they will draft comprehensive financial aid packages that encompass all forms of aid available to you, including Pell Grants.  These factors are used to arrive at your Pell Grant offer:
Need – based on your EFC
Total cost of attending school – determined by the college
Your enrollment status – full or part-time
Whether you are attending for a full school year or less
Once determined, your offer will be shared with you in an award letter from the school.  Pell Grant maximums currently stand at $5500 for each academic year.