Law Student Grants
Strategic Sources for College Grants
Law school is an expensive proposition, and college-bound law students will need to consider all forms of financial aid. The successful student should have a sound strategy in place for finding that much needed grant money that helps to pay for college. General education grants, and specific law school grants, can go a long way toward covering the considerable costs of a law school education. With the right tools, students pursuing a degree in the law can find grant money that will make college more accessible, and more affordable.
The types of grants law students will be searching for include:
Tuition grants
Research grants
Undergraduate and Pre-Law grants
Graduate grants
Federal and State Grants as Primary Funding Sources
The Federal government, as well as local State governments, offer grant opportunities for all types of college students. These grants can provide much needed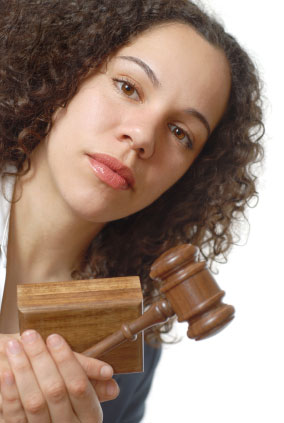 supplementary funds for both undergraduate and graduate level law students. Some of the most notable government grant programs include:
The Federal Pell Grant - This grant has a maximum payout of $5500, and is available to all students who can demonstrate the requisite level of financial need. Eligible students must be a full or part-time student enrolled in an accredited university or college.
The Federal Work Study Program – The FWS program provides funds to participating universities and organizations, who in turn provide part-time jobs for financially strapped college students. A portion of these funds are allocated for students working at community service jobs. Law students interning in legal aid offices will find this program particularly advantageous.
Internships with the U.S. Department of Justice – The Legal Intern Program offers offer eligible law students paid internships that can provide much needed funds for college, while the student gains hands on experience in the legal field. Internships are open to both undergraduate and graduate students. Preference is given to those students seeking eventual employment with Department of Justice.
Grant Opportunities from Law Associations
National, State and regional Law Associations have mission statements that include the support and encouragement of students entering the legal profession. Some of the most lucrative grant programs can be found here, with a special emphasis being given to women and minority law students. Law Associations provide general grant funds to undergraduates and graduates, as well as providing research and travel specific grants for more advanced law students.
Students embarking on a legal career should look to their local and State bar associations, as well as regional legal aid societies, for information on grant opportunities for which they may be eligible. Some examples of the types of available programs will help you know what to look for when searching for grant opportunities from your local legal associations.
The American Bar Association administers a large number of diverse grants, scholarships and student competition award programs. The ABA places an emphasis on diversity, and offers grants and scholarships designed to benefit minority, women and LGBT law students.
The National Asian Pacific Bar Association provides annual scholarships for law students who have demonstrated a commitment to serve the legal needs of the Asian Pacific community. While not strictly a grant, these funds provide much needed assistance to Asian-American law students putting themselves through college.
The New York State Bar Association offers a grant program for public service attorneys in need of loan assistance. The program offers practicing community service lawyers grant money to repay their college loans, in exchange for a term of service working as a legal aid attorney.
Students searching for grant money to pay for college might also contact regional, state and national law firms who provide grants for law students. These awards are generally smaller, but can help to supplement a student's college fund. Grant programs sponsored by individual law firms are likely to be gender or minority specific, with an aim towards diversifying the law firms staff of practicing attorneys.
Public and Legal Service Grants from Law Schools
One of the best and most attainable sources of grant money is a student's own law school. Many colleges offer substantial public or legal service grants to their attending students. These programs match students with legal service internships, providing a stipend which helps to defray tuition costs. These programs also provide the student with much needed practical experience which can be helpful when the time comes to apply for a permanent position with a practicing law firm.
Examples of service grant programs include:
Columbia Law School offers grants and Loan Repayment Assistance Programs for attending law students and graduates who commit to a predetermined term of service in a legal aid or community service capacity.
Santa Clara Law School offers a number of grants and fellowships for eligible students. The Public Interest and Social Justice Grant, the LGBT Legal Issues Grant and the Justice John Paul Stevens Public Interest Fellowshipall provide grant money to law students who work in community service position during their summer recess. Awards can be as much as $5000 per term of service.
The University of Southern California School of Law offers a Loan Repayment Assistance Program which provides students with much needed funds to pay off their student loans in exchange for a predetermined term of service in a public interest organization or government agency. Students remain eligible for the program for five years following graduation.
Students pursuing a law degree should contact their colleges financial aid department to find out if they offer similar service grant programs. Financial aid programs such as these may be the deciding factor when choosing your college or university.