Graduate Student Loans (PLUS) in a Nutshell
Most of the time, when the discussion turns to college finance, the focus is on undergraduate students. But a Bachelors Degree doesn't necessarily mark the end of a college career. For many students, the college experience continues with graduate studies, masters degrees and continually mounting tuition costs. Graduate school is extremely expensive, and continuing education students need to find sources of affordable financial aid.
The Federal Direct PLUS Loan for Graduate Students is a government loan available to students pursuing a professional or graduate degree at an accredited U.S. College or university. Unlike the Direct PLUS Loan for Parents, student's are required to borrow in their own name and on their own responsibility.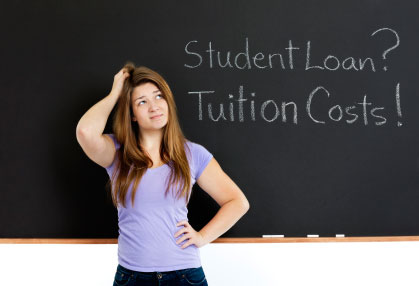 The Benefits of Federal Graduate Student Loans
The Federal Direct Loan program offers a large number of very real benefits to borrowing students. Some of the major benefits available through the Federal Direct PLUS Loan for Graduate Students include:
Students can borrow up to the total cost of attendance less and previously accepted financial aid. This amount includes tuition, books, lab fees and other related expenses.
The Direct PLUS Loan for Graduate Students is not decided on the basis of need. All loans are decided based on a borrowers credit history.
The Direct PLUS Loan for Graduate Students, like all Federal PLUS loans, features a low fixed interest rate. The current interest rate stands at 7.9%.
Federal Direct PLUS Loans require no collateral for approval. Assuming student applicants pass the initial credit check, no physical collateral will be required to secure the loan.
Student borrowers can defer repayment on their Direct PLUS Loan for as long as they remain in college. However, upon repayment borrowers will be responsible for all interest that has accrued on the loan principle during that deferment.
Interest paid on Federal Direct PLUS Loans may be tax deductible. In many cases the interest on student loans can be used as a tax deduction on a students yearly tax return.
How Can I Apply for this type of loan?
As with all Federal financial aid, students are required to fill out and submit the Free Application for Federal Student Aid, or FAFSA. Once your FAFSA has been filed, you will receive your Student Aid Report, or SAR, which will detail the total amount of your Expected Family Contribution. This is the portion of your college tuition for which you and/or your family are deemed responsible. Your SAR will be sent to the college of your choice, and you will soon receive an award letter outlining the forms and amounts of financial aid for which you have qualified.
Should you then decide to apply for a Federal Direct PLUS Loan, you will need to submit a Direct PLUS Loan application as well as a Master Promissory Note stating that you agree to the terms of the loan and to make all requisite repayment. Applications can be made online, or through your colleges financial aid department. Also keep in mind that separate loan requests must be filed for each year of attendance.
The funds you have secured through your Federal Direct PLUS Loan will be sent directly to the college of your choice, and used to pay your tuition costs. Remaining funds will be available to you for use in paying for book costs, housing and other college related expenses.
Federal loans offer Graduate students the most affordable option for financing their college education. These no fee, low interest loans make it possible for students to realize their higher education goals.