How to Compare College Student Loan & Financial Aid Offers
School You Want, School You Can Afford
After all of your college applications have been submitted and reviewed, you will receive financial aid award letters from the schools to which you have been accepted. Each school will offer different types of financial aid, and you will have to decide which college is offering the aid package that is right for you. But how do you choose between financial aid packages? You will need to understand what the financial aid terms mean to decide which financial aid packages best suits your needs as a college-bound student. Here are the key components included in most college financial aid award letters:
Institutional grants and scholarships
Unmet need
Understanding what each of these components means will help you compare your financial aid award letters, and evaluate the strengths and differences in each.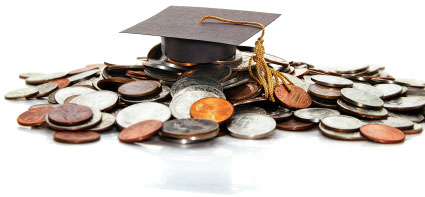 Cost of Attendance
The cost of attendance, or COA, is the estimated cost of attending a university or college for one full year as a full time student. All post-secondary institutions in the U.S. that receive Federal funds must post a Net Price Calculator that shows the complete estimated cost of attendance for that school. This can be found on the college's dedicated website, as well as in any catalogs and introductory pamphlets the school provides. The cost of attendance for any college or university will include:
Tuition and fees required for attendance
Room and board
Books—estimated costs
Personal costs, including student activity fees, transportation, etc.
All of these items should clearly indicate your bottom line costs for attending the college or university of your choice.
Expected Family Contribution
A student's Expected Family Contribution is determined by calculating family size, number of family members attending college, family income and savings. This is information you will supply on your Free Application for Federal Student Aid, or FAFSA. The final figure will be provided to you on your Student Aid Report (SAR), and will indicate the amount of money your family is expected to contribute to your college fund. Most colleges and universities will itemize the EFC as part of your award letter or financial aid offer.
Federal Grants
The Federal government makes many grants available to college-bound students who can demonstrate the required financial need. These grants never have to be repaid, and are a boon to students looking to make their way through college. Currently the Federal government offers four main grants opportunities:
These Federal grant programs all have different requirements, including financial need, area of study,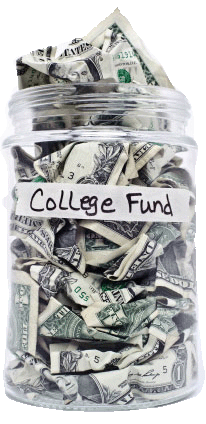 military veteran status and service agreements for teaching positions in under-served communities. If you have qualified for any of the Federal grant programs, your college award letter will indicate the amount you have been awarded.
Federal Loans and Work Study Offers
The Federal government also makes available a number of loans for qualifying students. These loans include both subsidized and unsubsidized Stafford Loans, as well as the Direct PLUS Loan for Parents. Students may be eligible for a combination of these loans, based on financial need and current income.
The Federal Perkins Loan program offers low interest loans to students demonstrating a great financial need. These loans are guaranteed by the Federal government, though they are funded and administered by the participating college. Perkins loans are limited, and it is important to check with your college financial aid adviser early to see if you are eligible.
Federal Work Study offers are a form of campus-based student aid sponsored by the Federal government in cooperation with the college or university. These programs provide part-time employment for qualifying undergraduate and graduate students, allowing them to earn money while attending college. Most work study jobs will be on campus, in the college book store for example, though some can be offered by local businesses.
Institutional Grants and Scholarships
Most colleges and universities offer a variety of grants and scholarships to qualifying students. Most of these awards will be merit-based in recognition of outstanding academic or athletic achievement. Many colleges also offer grants and scholarships based on financial need, minority status, and intended field of study. Each university and college offers different grant programs and it is important that you investigate your college of interest to find the programs that benefit you.
Unmet Need
Once the above components are itemized and tallied, you will be left with the amount of your unmet need. This is the amount of money you still need to cover your complete cost of attendance. This may be the most important figure provided in your college award letter, as it indicates the amount of money you still need to raise in order to make your college dream a reality.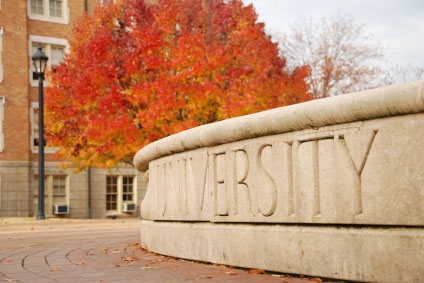 Comparing the Components
Your college award letter will itemize these financial components, and indicate the amount of out of pocket money you will need to pay for college. Ultimately, you will have to determine which college offers you the most affordable options. Keep in mind it may not be your first college of choice, so you will have to weigh the benefits of a more lucrative financial aid offer against the desire to attend a particular college or university. Some things to consider:
Give greater weight to offers with higher grant and scholarship offers—this money will never have to be repaid.
Subsidized Federal loans are preferable more affordable than unsubsidized because the Federal government pays the interest that accrues while you're in college.
In the case of offers with significant unmet need, can you afford the cost of a private student loan? If so, is it worth the final cost of that loan? Should you reconsider a school that meets more your financial need?
A school that meets your full need based on Federal loans may cost you more money in the long-term than a school that offers significant grant and/or scholarship awards, but leaves an unmet need. Compare long- and short-term costs carefully.
When you compare college award letters you must account for any long-term interest rates attached to particular loans, and understand the terms of all institutional grants and scholarships – some are renewable, but contingent upon GPA and other requirements.
Once you've distilled the distinct financial differences, the final decision comes down to which school offers the best opportunity for you to succeed in your college career. Compare carefully, and remember-the decision you make today will determine much of your financial future.