Guide to the Federal Direct Student Loan Program
Student Loans without a Middleman
Federal student loans come from two main sources. The Federal Direct Loan Program is funded by the U.S. Department of Education while student loans from the Federal Family Education Loan Program are funded by participating FFEL program lenders.
Both programs include the standard Federal student loans: the Stafford Loan, PLUS Loans and the Federal consolidation loan.
There is little difference between the Direct Loan program and the FFEL program. Your college or university will let you know in which program it participates. You may find your college participates in both, in which the choice of loan program is up to you.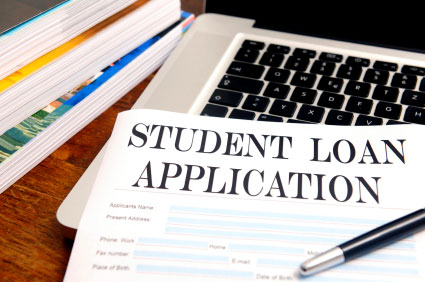 How Students Benefit from Direct Student Loans
Federal loans borrowed through the Direct Loan Program are almost the same as those borrowed through a FFEL lender with one significant exception: with a Federal Direct loan you conduct all business directly with the federal government's Direct Loan Servicing center.
Features of the Direct Loan program include:
Loans originated and managed directly through the U.S. government
Flexible repayment terms tailored to suit your financial circumstances
Stafford Loans, PLUS Loans for Parents and Grads and Consolidation Loans are all managed by the Federal Direct Loan program
Low fees and low fixed interest rates
Manage your loans online
Qualifications for Direct Federal Student Loans
The requirements for Federal Direct student loans are the same as other Federal student loans. In order to qualify for these loans you must:
Be a U.S. citizen, eligible non-citizen or eligible resident.
Be enrolled in an accredited college or university half-time or more.
Fall within in the qualifying income bracket determined by the government and your school.
Have no history of defaulting on a student loan.
Applying for Direct Federal Loans
You must complete the Free Application for Federal Student Aid , or FAFSA, and file it before the Federal and state deadlines. If you fail to file in time you eliminate your chances of a securing a low cost Federal loan for the upcoming school term and will not be able to re-apply until the following term. The application is lengthy and in depth. Your guidance counselor or college adviser can help you through any difficult sections.
After your FAFSA has been reviewed you will receive a Student Aid Report or SAR which will detail any and all Federal loan and grant programs for which you are eligible. This information will also be forwarded to your college of choice and they will coordinate with you as regards any loans and grants to which you are entitled.
If you have qualified for a Direct Stafford Loan or a PLUS Loan you must complete a Master Promissory Note. This is a legally binding contract between yourself and the U.S. Department of Education, the lender to whom you will eventually be making all of your loan repayments.
Repayment of Direct Federal Loans
Federal Direct Stafford Loans and Federal Family Education Loans include a 6 month grace period following graduation before you must begin repayment. All Federal student loans offer four basic payment plans. They are:
Standard—fixed monthly payments for 10 years
Extended—fixed or graduated payments for 25 years; the student must carry at least $30,000 in debt to be eligible for the extended payment plan
Graduated—payments increase over life of loan, up to 10 years
Income-contingent—payments are recalculated annually under consideration of the students annual income
Find out more about the Federal Direct Loan Program by visiting the Federal Student Aid government website.