/ How to Apply for Student Loans
Applying For Federal and Private Student Loans
Applying for student loans can be an intimidating part of your college preparations.  However, if you are like most students, some type of financial aid will be needed to cover tuition and other education costs. Once you get passed your fear of the unknown, the student loan application process is actually pretty straightforward.
First and foremost, to be considered for any form of Federal Financial Aid, you must complete a standardized application.  For guaranteed student loans that don't require formal credit checks, the U.S. Federal Government is where you'll find the deepest pockets, so start with the Free Application for Federal Student Aid (FAFSA).
Federal Loan Application
The Free Application for Federal Student Aid (FAFSA) is the federal loan application. The FAFSA is a comprehensive document that starts the ball rolling for all forms of government sponsored student aid.
There is no short form or alternative application, but there are resources available for students and parents who need help completing the form.
Submitting your FAFSA places you in contention forfederal grants, loans and work-study programs.  Many state aid programs use the standardized form as well, so depending on where you are going to college, the FAFSA sometimes opens doors to state aid too.
Pay attention to deadlines for filing the FAFSA.   Some federal aid (like FSEOG grants) is distributed on a first-come first-served basis, so early application is encouraged.  There are firm federal and state deadlines, but your particular school might have an independent deadline too - be sure to anticipate your own individual filing schedule.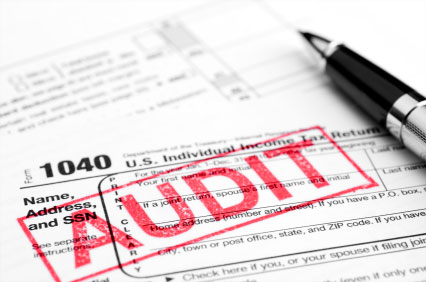 Completing the FAFSA
The FAFSA can be completed online in an English or Spanish version, and then submitted electronically. Alternatively, you may choose to download and print your copy, to be mailed upon completion. If needed, your financial aid office can also provide a hard-copy, or you can request that one be sent to you directly.
Most students file online.  The first step to online FAFSA filing requires you to request a Personal Identification Number (PIN), which allows you to complete and edit your application securely.
To effectively complete the FAFSA, you must submit information drawn from a variety of personal documents relating to you and your parents finances.  A list of source documents is provided on the FAFSA website – it is highly recommended that you assemble all relevant materials before starting to complete the form.
Another helpful tool comes in the form of an online worksheet that asks the FAFSA questions in the identical order in which they are found on the official application.  Completing the worksheet first ensures that your FAFSA entries are accurate.
Completing the FAFSA is an online resource that answers specific questions regarding non-standard situations and also explains why some questions are present. Forfurther FAFSA assistance contact your high school guidance counselor or college admissions advisor.
Once You've Submitted the FAFSA
Based on the household income information you submittedon your FAFSA, the Federal Government determines your Expected Family Contribution (EFC).  The number considers not only income and assets, but also how many family members are in college. 
Your EFC is reported to you in an important follow-up document called a Student Aid Report (SAR). Your personalized SAR is also sent to colleges you choose, providing an analytical tool used by financial aid offices to measure your eligibility for grants, loans, and other forms of student assistance.
It is important to review your SAR right away, to make sure the information it contains reflects what you submitted on your FAFSA.  If you are notified that your application has been selected for verification, you may be required to submit additional requested documentation.
Once your selected schools have reviewed your SAR, they create financial aid offers, which are submitted to you as 'award letters'. The letters outline blended packages of aid that usually include Stafford Loans.
Stafford Loans are one of the most common forms of funding for college students. The loans are offered to students who meet the following eligibility requirements:
U.S. citizenship
Completed FAFSA
Exhibit financial need
Enrolled as a half-time student - minimum
Stafford Loans are appealing for these reasons:
Low interest rates, currently around 3.4%
No payments required while you are in school
Not based on credit score
Interest rate doesn't change
Funds can be applied to tuition and other college expenses
Stafford Loans are available for undergraduate and graduate studies, with maximum awards that change yearly, based on federal funding.  Undergraduate students who include parental information on their FAFSA are considered "dependent" students.  If you are an "independent" student, your parents' income is not submitted on your FAFSA, and your annual borrowing limits might be higher.
Applying for Private Student Loans
Private student loans are more like regular bank loans. They are credit-based, so eligibility relates to your credit history. The FAFSA has nothing to do with private loans. To access private student loans, you're going to have to deal with your bank or credit union directly. You will be required to fill out a loan application form and your credit score will be gathered from the three major credit reporting agencies.
What if You Have Limited or Bad Credit?
Bad credit or no credit isn't necessarily the end of the road for successfullylanding private student loans, but without a verifiable credit history, you should be realistic about your potential for getting a loan.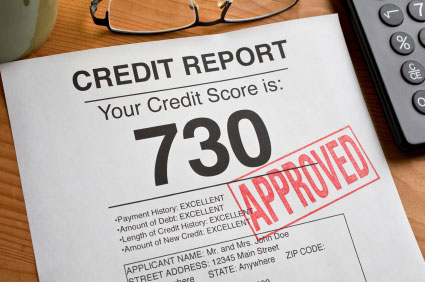 Lenders like to see a variety of credit successes in your past, including steady credit card payments, satisfaction of mortgagesand on-time automobile loan payments.  Utility companies report your payment history too, so don't underestimate the importance of paying all your bills on time.
If your credit history is sketchy, or non-existent, you might need a cosigner to secure privately funded student loans.
Get a Student Loan Cosigner
A cosignerincreases your chances of getting a loan, by adding additional credit reinforcements to your application.   When your credit-score is combined with a cosigner's, the loan becomes less risky, since there is more than one person taking responsibility for repayment.
A cosigner can be a parent, other relative or anyone else who is willing to place their good credit rating in your hands.If you default on the loan, a cosigner suffers the same credit consequences as you do.  The Federal Trade Commission provides a strongly worded message for cosigners here.
Tip: By honoring the repayment terms of a private student loan, you are establishing credit for yourself. Make sure your lender offers a release provision that removes the cosigner from the loan after a certain number of consecutive, on-time payments.
Repaying Student Loans
Federal Student Loans come with excellent repayment terms.  Subsidized Stafford Loans, for instance, do not require repayment until you graduate or leave school. Other federal loans require interest-only payments during school, but in some cases interest can be deferred until you graduate.
A grace period is also built-in to federal repayment plans. Most loans grant six-month post-graduate windows, while Federal Perkins Loans allow nine-months before repayment begins.