Citibank Student Loans Overview
When the time comes to plan for college, most students will need to rely on a variety of financial aid scenarios. Grants and scholarships are always the preferred method of funding a college education, but even these can only go so far. Federal loans can help to bridge some of the funding gap, but with the rising costs of tuition many students are finding it necessary to consider private lender loans.
Citibank, with it's 200 years of experience, can act as prime lender for all of your educational loan needs. As a private lending institution they offer student loans with very attractive interest rates and repayment plans, perfect for the student struggling to fund their college education. Citibank can also administer all of your Federal education loans as well, making it easier to manage all of your college finances.
Federal Student Loans through Citibank
Before considering a private lender loan, students should first exhaust all of the Federal governments education loan options. Citibank administers all of the government's Federal Family Education Loan Programs, and can help students secure and manage their Federal loan packages.
Citibank administers the following Federal education loans: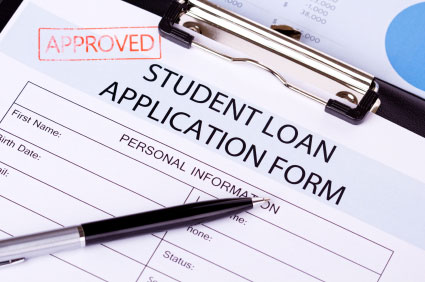 Private Citibank Student Loans
When Federal loans are not enough to bridge the gaps in your college funding, private lender loans are the obvious answer. Citibank has a long history of offering competitive loan programs designed for students trying to fund their college education. The CitiAssist Loan is Citibank's prime education loan program, and is available in multiple formats depending on the student's status and educational career path.
Citibank offers five different CitiAssist student loan packages, tailored to suit the needs of students with different financial challenges.
Since most college-bound students are just starting out in life, they may require a cosigner to be eligible for Citibank's student loan programs. Citibank offers a number of cosigner options for students and parents applying for higher education loans. These cosigner options allow students with little or no credit to qualify for a CitiAssist loan, and to begin building a solid credit history while in college.
Benefits of the CitiAssist Loan
The CitiAssist Loan Program from Citibank offers many distinct benefits to it's student borrowers. When used as a supplement to other forms of student financial aid, Citibank's loan programs can help students realize their goal of a higher education.
Citibank's CitiAssist Student Loans all offer the following benefits:
Very low interest rates.
The ability to apply online, often receiving and immediate response.
The ability to borrow up to the full cost of tuition, less previously received financial aid.
Flexible payment options. Students may opt to defer repayment until after graduation. (Please take note that interest continues to accrue during any deferment period)
No minimum borrowing limits. Students can borrow as small amount of money as they need.
With consistent repayment, students can lower their interest rates by up to 0.75%.
Possible tax deductions on accrued interest, subject to state regulations.
Students considering a private lender loan can depend on Citibank for some of the most competitive education loans on the market. But remember, any loan is a serious and binding agreement between you and your lender, and should not be entered into lightly. You will be responsible for all accrued interest on your loan, and will be expected to make full and timely repayment. Read all of the fine print on your loan agreement, ask questions, and only agree to a loan when you are comfortable with the terms and are sure you can meet all of your repayment obligations.