How to Select a Lender for Your Student Loan
Arm Yourself with These Basic Questions
There are hundreds of different student loan lenders and retail banks to choose between when you are considering a college loan. Each has their own benefits and disadvantages, and it can be confusing figuring out which lending institution best suits your needs. You can simplify your search by asking a few basic questions, and comparing the terms and rates that are being offered.
Many colleges and universities provide students with a list of preferred lenders. These are student loan providers that the university has worked well with in the past. While these lists can help point you in the direction of a lending institution, you must remember that the ultimate choice is yours. Your college financial aid adviser is legally unable to make recommendations based on business partnerships. So it is up to you to do the research, and decide what student loan is right for you.
To begin with, there are three basic sources of student loans and you may find your self utilizing one or all of them to finance your college education. They are:
What Types of Loan Does the Lender Offer?
Different lending organizations will have different loan packages available. When considering a lender find out what types of student loan programs they offer.
Does the lender administer Federal student loans?
Does the lender provide private undergraduate loans?
Does the lender provide private graduate or post-graduate loans?
Does the lender provide student consolidation loans?
What Fees are Included with Loans?
When ever you take out a loan with a private lender, there are likely to be additional fees attached to the lending process. Commonly called origination fees, these costs cover document handling and other administrative tasks. Each lender's fee will be different, and some lenders waive the fees all together for student loans.
It is also important to find out if there are any penalty fees attached to your loan for early repayment. Some loans come with financial penalties for early repayment, and you will want to know beforehand if your loan is free of these fees.
Always discuss any and all fees attached to your loan with the lending organizations representative before signing any loan agreement.
What's the Interest Rate on Student Loans?
Always find out the interest rate attached to your student loan before agreeing to any contract. Federal loans offer low fixed interest rates, and are the preferred route for student loans.
If you do find yourself borrowing from a private lender, the interest rate will be based on your credit score and the overall terms of the loan agreement. Before signing anything you will want to find out what the interest rates are, and whether they are fixed or variable. Preferably, you want a lender that will offer you a fixed interest rate. Also you will want to inquire about any refinancing options that may lower your interest rate as your loan matures.
What Borrower Incentives if Any Does the Lender Offer?
Many private lenders offer borrowing incentives, small perks designed to attract customers. This is particularly true for lenders offering student loans. Common incentives include an interest rate reduction after a predetermined number of on-time payments have been made, or rate reductions for borrowers who choose to have their monthly payments automatically deducted from their checking account.
These incentives are usually small, but any reduction in your loans interest rate can impact the overall amount of money you ultimately pay on your loan. No amount of savings is too small.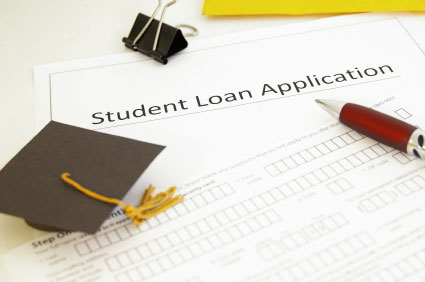 Can You Use a Cosigner or Co-Borrower?
Most college-bound students have little or no credit history to speak of., and that can cause difficulties when looking for a student loan. Private lender loans are all credit-based, and this can leave prospective student borrowers in a bind. Little or no credit is as detrimental as bad credit, and can lead to higher interest rates, smaller loan amounts or the inability to qualify for a loan at all. Luckily, most private lenders make provision for a cosigner or co-borrower. In most cases this will be a parent or guardian with good credit who will agree to be responsible for the loans repayment in the event of any default on the part of the student.
For many college-bound students considering a private loan, the help of a cosigner will be necessary to secure a college loan at the best possible terms and rates.
Does the Lender Provide a Cosigner Release?
Ideally, if you must use a co-signor, you will want too engage a lender that offers a cosigner release incentive. This allows the original cosigner to be removed form the loan agreement after a certain number of payments have been made in full and on time. A cosigner release also helps a student to begin building up a solid credit history of their own, which will b e important in later life.
Can You Manage Your Account Online?
One of the most important considerations when applying for a loan is account access. How easy is it to manage your loan, and how accessible is the lender when you need a consultation? Choose a lender that offers 24 hour online account management. The ability to log in to an account, make changes, check balances and make payments conveniently is paramount. Especially on a students schedule.
Whatever loan program you consider, whichever lender you approach, don't be shy about asking questions. Taking out any loan is a serious business, and you have the right as well as the responsibility to know and understand all aspects of your student loan. Ultimately the final decision is yours, but make sure it is an informed decision that leaves you in control of your financial destiny.