/ Federal
/ Government Loan Programs
First Step: Government Student Loans
Your Number One Student Loan Choice
Low cost student loans are the number one source of financial aid for college bound individuals. There are two types of student loans to consider. The Federal student loan and the private lender student loan. Both have their advantages but savvy students will turn to the Federal student loan first. With easier qualification standards and lower fixed interest rates Federal loans make a college education more accessible to students from all walks of life.
Go Federal First
Most college bound students will need to rely on some form of student loan program. An education isn't cheap and like it or not you will likely have to take out a loan to pay at least some of your costs. Government student loans offer the lowest interest rates and the most accommodating repayment plans. The Federal government guarantees these loans and most do not require a minimum credit score for eligibility.
Depending upon your college of choice you may be able to secure your student loan through the Federal Direct Student Loan Program. This program provides loans to eligible students with the only lender being the U.S. Department of Education. These low interest loans are designed to create a pathway to higher education for students who may be struggling to find the money to go to college.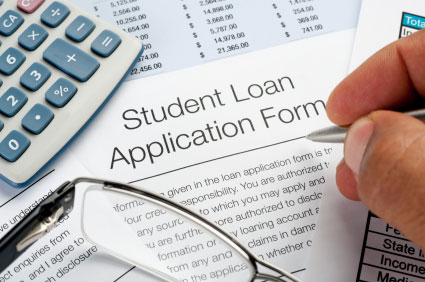 Types of Government Student Loans
There are three types of Federal student loans to consider. The Stafford Loan, the Direct PLUS Loan for Parents and the Perkins Loan. Graduating students can also take advantage of a Federal Consolidation Loan to combine all of their college loans into one manageable loan package.
Federal Stafford Loan
The Federal Direct Stafford Loan comes in two varieties - subsidized and unsubsidized. The subsidized Stafford Loan is reserved for students with the most need and the interest that accrues is paid by the federal government for as long as the student remains enrolled in an accredited university or college. The unsubsidized Stafford Loan is available to almost every student who applies, however you are responsible for payment of monthly interest while in school though the principle is deferred until graduation.
Stafford Loans are the single most successful and common type of student loan available .Both the subsidized and unsubsidized loans feature the lowest secured interest rates available. Currently the subsidized loan is locked in at an interest rate of 3.4%, while the unsubsidized loan is holding at 6.8%.
Federal Direct PLUS Loan for Parents
The Federal Direct PLUS Loan for Parents is a credit-based alternative loan program specifically designed to provide low cost loans to parents of dependent college bound students. Parents can secure a loan up to the value of the cost of their student's attendance less any other financial aid their child has been awarded. Repayment of the PLUS Loan begins as soon as the loan is fully disbursed and students must sign a promissory note guaranteeing repayment if the parent or guardian defaults at any time.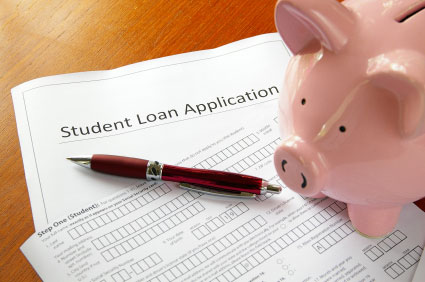 Federal Perkins Loan
The Federal Perkins Loan Program offers low interest loans to students who show exceptional financial need. Students enrolled in one of the 1700 participating colleges and universities can secure a low interest loan through that institution to help pay the costs of their education. The Federal government supplies funds to campuses annually, and the campuses in turn award loans to eligible students on a first-come - first served basis. For this reason students are advised to apply to their college of choice early.
Federal Direct Consolidation Loan Program
A standard component of the Federal loan program is the Direct Consolidation Loan. Student graduates with one or more Federal student loans may opt to combine all of them into one loan. This allows the student to reduce his loan payments to one more manageable monthly payment.
Applying for Government Student Loans
Before applying for any government loan you must complete the Free Application for Federal Student Aid (FAFSA). The FAFSA is required for all forms of Federal aid programs. Whether you are applying for a Federal loan, grant or scholarship the FAFSA is your first step and must be submitted early to meet any deadlines for your loan or grant applications.