Getting to Know ACS Student Loan Services
When it comes to securing a student loan for your education, there are many options available. However, not all of these options are equally sound and if you fail to do the necessary research you may end up with a loan that is costing you more than you had planned. ACS student loan services is the perfect option for students looking to save money and avoid unintended hassles.
What Are ACS Loans?
Affiliated Computer Services, Inc., or ACS, is an independent servicer that works in tandem with your preferred lender to administer and manage your student loan. Their proven ability to perform business outsourcing tasks efficiently has led to ACS partnering with private lenders,universities and the Federal government to distribute and manage student loans. Through ACS managing your student loan becomes more convenient for both you and your primary lender. You can access your account online, pay your bills and keep track of all your loans in one online location.
ACS acts as an outsourcing company for Federal loan programs, private lenders and universities that have underwritten a student loan. ACS administers and manages all aspects of the loan for the primary lender, working directly with the student and acting as a conduit between lender and borrower. This allows students to manage their loan and pay their bills in one convenient online location.
ACS also helps connect students searching for a college loan with lenders that can best suit their financial needs.
Do I Quality for Student Loan Programs Offered by ACS?
Qualifying for an ACS student loan will largely depend on the type of loan you are after. For instance, Federal loan qualifications are decided on standards the government has set forth such as enrollment in an accredited institution, having an income that falls within the limits set by the U.S. Department of Education and current GPA.
Qualifying for a loan through ACS will also depend on which school you have decided to attend, and any specific requirements they may have. If you will be borrowing through a bank or credit union, you will need to have a satisfactory credit history, or an acceptable cosigner, in order to qualify for any loan.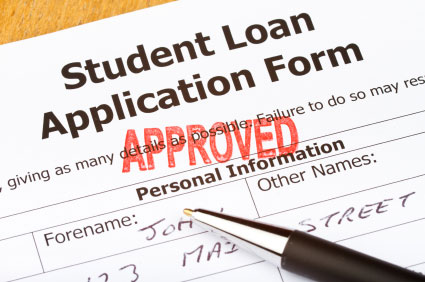 How Do I Apply?
ACS can definitely help you apply for and receive federal student loans such as the aforementioned Stafford Loan and the PLUS loan, which is aimed at parents of college students. Since there are federal loans, you will need to fill out the FAFSA first and foremost in order to qualify. If you receive an award letter following this, it is your responsibility to indicate which types of aid you are accepting on the letter and to return it. The colleges or universities you have expressed an interest in on the FAFSA will be notified and then you can go to ACS to apply for a loan.
ACS can help you apply for, and receive, Federal loans such as the Stafford, the Perkins or the Direct PLUS loan for Parents. Since these are Federal loans you must fill out and submit a FAFSA before you can proceed to any further application process.
After you have submitted your FAFSA you will receive your Federal Student Aid Report, of SAR, which will detail any and all grants or loans for which you have been deemed eligible. This information will also be forwarded to any colleges or universities in which you expressed interest on your FAFSA questionnaire. You will then need to either select the type of loan you wish to take or merely accept the one you have been qualified for. ACS will walk you through this process when you visit and register on their website.
If you are a graduate student, you can apply for the Direct PLUS Loans for Graduates which allows professional and graduate students to apply for and receive a PLUS Loan without a parent or guardian. ACS can act as manager for any graduate and post graduate loans as well.
Once you have graduated you may find yourself with more than one student loan on which you are paying. ACS offers loan consolidation services that will help you combine your loans into one manageable monthly payment.
With ACS student loans, you can rest assured that your financial future will be bright and stress-free. With flexible repayment plans, you can take control of your money and won't have to let your college education costs keep you sunk into debt for the rest of your life.