Introducing Sallie Mae Student Loans
Sallie Mae student loans are an excellent source of financial aid for your college education. Regardless of the type of loan you are applying for, Sallie Mae student loan programs can help you achieve your dream of going to college.
With a Sallie Mae student loan you will have access to a number of private lenders as well as the Federal government's student loan programs. By choosing to secure your student loans through Sallie Mae, you will be able to take advantage of competitive interest rates, easy repayment options and the ability to monitor and manage your loans online.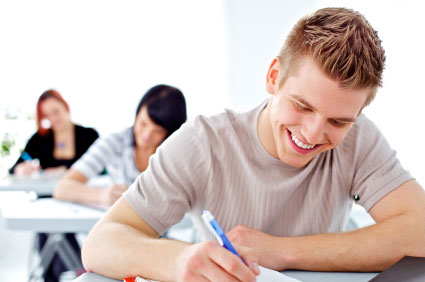 What Types of Loans Are Offered by Sallie Mae?
Sallie Mae acts as administrator for student loans from both the Federal government and private lending organizations. Students looking to secure a college loan should apply for Federal financial aid programs first. Federal loans offer the best terms, lowest interest rates and most attractive repayment policies. Sallie Mae administers both of the primary Federal loan programs, the Stafford and the Perkins loan programs.
Sallie Mae also works with a number of private lenders to secure education loans for college bound students. If you do not meet the minimum requirements for a Federal loan program, or if a Federal loan does not cover the costs of your tuition, Sallie Mae can help you find a private lender to loan you the money to meet your college needs. Private loans are often referred to as alternative student loans and are generally not subsidized.
If you are in need of extra college funding, Sallie Mae can help place you with the right type of loan to suit your needs. One important thing to remember, and it is a rule of thumb when considering any loan, is to never borrow more money than you need. Private loans should be only used as a method of supplementing your college financing and should not be the sole source of your financial aid.
Am I Eligible for a Sallie Mae Student Loan?
If you are pursuing a Federal loan, you will need to meet certain minimum requirements. All students applying to a Federal loan program must have a minimum GPA (usually 2.0 or higher), they must be a U.S. Citizen or legal resident, they must fall within the required income bracket and they must be able to prove that they have not defaulted on any prior loans.
If you are pursuing a private loan for college your academic performance will not matter as much as your credit score. This can be problematic for many students as most college bound seniors have built up little or no credit history. For students looking to borrow from private lenders Sallie Mae offers cosigner options for applicants with little or no credit. With a cosigner you can get the money you need for college while building up credit that will serve you in good stead in later life.
One major benefit of securing a private loan through Sallie Mae is that you can apply for larger sums of money. Assuming you have not qualified for a Federal loan program and you are stuck paying for college out of your own pocket, a Sallie Mae private loan can get you the finances you need to cover your tuition costs while offering competitive rates and manageable terms.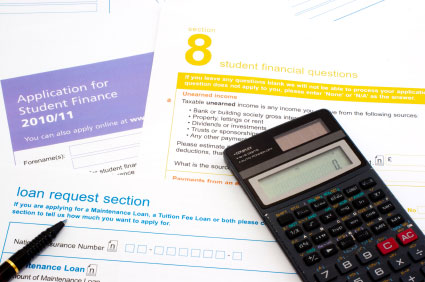 A Word of Caution
It has been mentioned before, but it bears repeating. You should never borrow more money than you need to cover the cost of your college expenses. Doing only creates unnecessary debt while increasing the temptation to spend borrowed money on things other that your tuition. Do not rely solely on loans to pay for college. Even if you are not eligible for a grant or scholarship, always try to pay some of your tuition from your own savings or income. This way you reduce the amount of money you are borrowing. Remember, this isn't free money and you will have to pay it back with interest.
If you end up taking a private loan for your college expenses be sure you can afford the monthly payments before signing any agreement. Never enter into a loan contract if you are unsure how you are going to pay that loan back.
Finally, if you do end up having some money left over from your Sallie Mae student loan, be sure to treat it responsibly by putting it into savings. That way, once you start making loan payments you will have a nice chunk of cash building interest. You should always make your money work for you whenever possible.