/ Student Loans
/ Selecting Lenders
/ Preferred Lender List
Preferred Lender Lists
Anyone who's given the first thought to pursuing higher education knows that college isn't cheap. So in addition to wondering what college to attend you've also got to figure out how to pay for your education. The common first steps include trying to receive federal financial aid by filling out a Free Application For Federal Student Aid (FAFSA) and to also see if you are eligible for any special grants or scholarships that fit your particular life circumstances and/or choice of study.
Once you've exhausted other avenues for financial assistance it may come down to getting a private loan, which is something that most college students have to face. But it can be overwhelming knowing where to start because with so many lenders to choose from, which one will be the best for you?  How will you choose the "perfect" student loan lender for your educational needs?
Most colleges will publish a "Preferred Lender List" of financial institutions. In fact there are often many lists categorized by different types of loans. Most preferred lists will include 5-10 lenders on each. And, they may include all types of loans, including Stafford loans, PLUS loans, consolidation loans and private loans. Many lenders will do anything to get into the preferred list. Some of them may even perform illegal activities so be wary.
How Are Lenders Chosen?
How does each college choose lenders to put on their "Preferred Lender List"? Each college sets its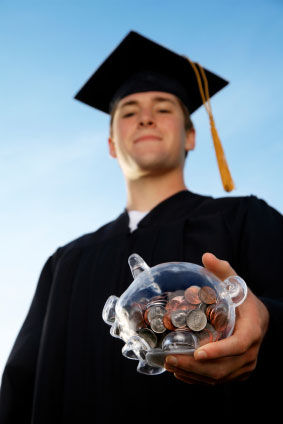 own criteria for whom to include. The process is usually subjective and isn't always based solely on cost. Your college will probably take into account additional factors like history of lending with the school, customer service, how quickly the lender solves problems and their counseling activities.
Your college will probably put a lender on their Preferred Lender List if they have extra amenities in their favor like 24/7 customer service, because that's important to students who have jam-packed schedules. Plus if you're studying abroad you want to be able to access assistance at any time and in any time zone. 
Colleges also look for lenders who have easy-to-use online services. When you have a problem with a loan that you cannot solve with your lender, you may have turn to your school's financial aid office. To help keep those calls to a minimum, lenders who have online services are much more likely to get on that preferred list.
You Can Still Pick Any Lender
You're going to get all sorts of advice and information, and it might feel easiest to just go with the flow but note that you don't have to feel compelled to pick a lender just because they're on your college's Preferred Lender List. Know your rights: Federal law requires colleges to certify federal education loans without regard to the borrower's choice of lender or the guarantee agency used by the lender. So you can choose any lender you'd like. Also, if you receive a form from your college that has lender information pre-printed on it, you don't have to use that form or that particular lender. You can always request a blank form so that you can pick your own lender.
Choosing a Lender: Shop Around
Your school's preferred lender list is definitely a great starting point but again, not the final say on whom you should choose. It is very important to shop around because many lenders have different discounts and incentives so it's important to pick the one that's right for you.
Here are a few things to consider when choosing a lender:
Federal loans are cheaper than private loans. Federal loans have lower interest rates and fees, so be careful when choosing a private lender. Always max out your federal loans first.
Pick the shortest loan term possible. Even though a longer loan term will reduce your monthly payments, it will increase the total amount you have to pay back.
Apply for private student loans with a co-signer. Private student loan interest rates are based on credit. Having a co-signer may help you get an even better interest rate. But be careful to keep your loan in good standing so you don't negatively impact your co-signer's credit.
Your loan interest rates may be directly dependent on the school you choose. Some private lenders consider your college's cohort default rate in addition to your credit score. Higher default rates yield loans that are less profitable, and some lenders compensate for that by charging higher rates and fees for you.
Be careful to get as much as you need to help defray education costs but don't get "loan happy" as numerous loans can ultimately hurt your credit score. Plus it makes sense that the more you borrow the more you have to pay back. Also try not to borrow more than you expect your starting salary will be so you have the best chance possible of repaying the debt as quickly as you can.
When considering a lender it can be difficult to truly know what interest rate you'll be hit with so the best bet is to find a median range by looking at the highest and lowest interest rates they offer (and aim on the high side so you aren't unpleasantly surprised).

So as you can see there's quite a bit to consider when facing the prospect of student loans. And sure, using your school's preferred lender list is definitely a great starting point. But, it will pay off in the long run to do a little homework yourself to find the best lender.
Do note, however, that when researching online each website will quite naturally highlight the lender(s) they have dealings with, even when they try to appear objective. It doesn't mean they aren't promoting the lender that may end up being the most beneficial for you but still make it a point to look into their credibility through outside sources as well.
Also remember that you get more bang for your buck by saving for your education than you do by borrowing for it, so start saving as soon as you know that you or your child will choose to further their education beyond high school. But if a loan ends up being needed just remember that it's very important to shop around because many lenders have different discounts and incentives that may be particularly beneficial to you and your financial circumstances.