Student Loans Available to Alaskans
Low Cost Affordable College Financial Options from the State
All college-bound students face financial challenges when planning for their higher education. For residents of Alaska, the Alaska Commission on Post Secondary Education offers detailed information on federal and state loan programs designed to help college-bound students pay for college. The ACPSE also provides much needed information on private and supplementary loans, as well as state sponsored loan forgiveness programs for students pursuing careers in critical need professions.
Alaska Commission on Post Secondary Education
The ACPSE administers the complete range of federal student loan programs. They also administer the primary AlaskAdvantage Loan for resident students. College-bound students who are current residents of the state of Alaska, as well as their parents, should consult the ACPSE website for details on all financial aid programs that may be available to them. Interested students must fill out and submit the Free Application for Federal Student Aid, or FAFSA, in order to be considered for any state sponsored, or federally guaranteed, loans.
Education loans available through the ACPSE include:
The AlaskAdvantage Loan Program provides low cost students loans to Alaska's students and their parents. These loans are designed to supplement the Federal loan programs, and to help meet any unmet need left after all federal loans have been disbursed.
The Federal Direct Stafford Loan is the most popular, and widely utilized federal education loan. The Stafford loan comes in both subsidized and unsubsidized forms, and features low interest rates and flexible repayment plans. Stafford loans are available to both undergraduate and graduate students.
The Federal direct PLUS Loan for Parents is designed to allow parents with undergraduate students to secure a government guaranteed loan to help pay for their child's education. This credit-based loan offers a low interest, low cost alternative to private lender student loans.
The Federal Direct PLUS Loan for Graduate and Professional Degree Students offers low interest government guaranteed loans to graduate level students who have reached the limits of the Stafford loan allowances.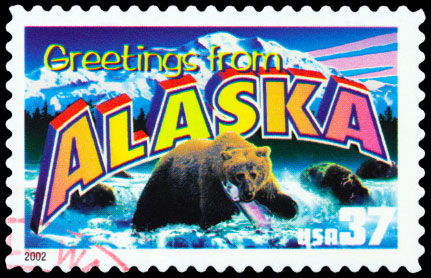 When the Stafford Loan is not enough…Alaska Private Loans
Students receiving federal education loans may find themselves left with a fair amount of unmet need. As helpful as the federal programs are, the rising costs of higher education typically leave students searching for supplementary loans to help bridge any gaps left in their college funding. Alaska works with a number of authorized lenders to provide it's resident students with lost cost alternatives to private lender student loans. These state sponsored education loans are designed to act as a supplement to federal student loan programs.
Loans currently being offered through the state of Alaska's Commission of Post-Secondary Education include:
The Alaska Supplemental Education Loan is credit-based student loan available to Alaskan students enrolled in state colleges as well as out of state universities. This loan offers an affordable alternative to private lender loans, with combined loan limits of up to $60,000.
The Alaska Family Education Loan is an innovative, low-cost loan program that allows family member to contribute to a students college fund. The Family Education Loan is available to parents, grandparents and spouses of resident students enrolled in an accredited Alaskan college or university.
The Alaska Alternative Consolidation Loan is available to student borrowers with multiple private loans. This program allows borrowers to consolidate their existing student loans into one, more easily managed, loan package.
Special State Student Loans
Two state-sponsored student loans are unique to Alaska: unlike many states, Alaska directly supports two student loan programs specifically designed for it's resident students. These loans are unique to Alaska, and are only available to qualifying students enrolled in a state college or university.
The A.W. "Winn" Brindle Memorial Loan is offered in memory of the one time president of the Wards Cove Packing Company and Columbia Wards Fisheries. This loan is available to students enrolled in a fisheries-related field. Qualifying students are eligible to up to 50% loan forgiveness on their outstanding student loans.
The Michael Murphy Memorial Student Loan is funded by private donations and is administered by the state of Alaska. This program provides low cost loans to students pursuing degrees, and careers, in Law Enforcement.
Alaska's Loan Forgiveness for Service Programs
Alaska, like many states, is faced with a shortage of qualified professional teachers. In order to redress this problem, the government of Alaska sponsors a loan forgiveness program that is designed to reward students pursuing a degree in education. The Alaska Teacher Education Loan Program offers loan forgiveness for education students who agree to take positions as teachers in typically under-served communities. Eligible students may receive up $7500 annually in loan forgiveness.
Alaska offers it's resident students many options when it comes to finding the much needed funds to pay for college. In addition to the substantial loan programs being offered, the ACPSE also provides information on grants and scholarship that are open to all of Alaska's resident students. Visit the Alaska Commission on Post Secondary Education for more details on all of the programs available to Alaska's students.