Find Your Way to Arizona Student Loans
A Basic Strategy for Financial Aid
Up until recently, the Arizona Higher Education Loan Authority was the primary not-for-profit administrator of the state's student loan programs. Turbulence in the financial markets has led to Arizona suspending it's state-funded student loan program until such time as it is financially feasible to recommence offering direct financial aid to it's resident students. Having said that, the Arizona Higher Education Loan Authority remains a good source for information regarding Federal student loans and grants, as well as tips on applying for colleges within the state and finding scholarship opportunities at one of Arizona's excellent universities. Students in Arizona can still find plenty of useful information at the AHELA website.
The suspension of AHELA's student loan programs should not cause Arizona students to despair. There are still many sources of financial aid available, and students in Arizona who apply themselves will still be able to find those much needed loans to make their college dreams a reality.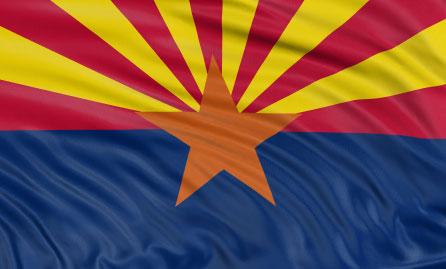 Step-by-Step Guide to Student Loans for Arizona Do-It-Yourselfers
There are affordable and responsible ways to get the student loans you need for college. With the Arizona student loan programs currently sidelined, you will need to look to the Federal government, as well as private lenders to secure your education loans.
Federal Student Loans
All students applying for Federal loans must first complete their Free Application for Federal Student Aid, or FAFSA. Once a student has submitted their FAFSA, and has received their Student Aid Report, they can begin the process of applying to one or more of the government's student loan programs. The Federal loan programs include:
Private Arizona Student Loans
Before pursuing any private lender loan, students should exhaust all of their Federal opportunities. Federal loans provide the lowest interest rates, and provide the most flexible and attractive repayment terms. Only after securing all of your Federally sponsored financial aid, should you begin to consider the private lender loan. This will prevent you from borrowing more from a private lender than is absolutely necessary.
Private lender loans, or alternative loans, are more costly than their Federal counterparts. Private loans will have higher interest rates, origination fees, stricter repayment schedules and many unforeseen pitfalls that could cause trouble for the unwary student borrower following graduation. When considering a private lender loan, do your homework and only decide on a lender after you have thoroughly researched the competition. Choose a reputable lender, and only sign a loan agreement when you are totally comfortable with the terms being offered.
Arizona students considering a private lender loan should refer to the Go College guide to private student loans for more detailed information regarding private lenders and what to look for in an equitable loan agreement.