Find Low-Cost Federal Loans through Arkansas State Government
Financial Aid Begins in Your Own Backyard
Many state governments sanction higher education agencies whose job it is to administer low cost Federal, state and private lender student loans. For resident students in the Natural State, the Arkansas Student Loan Authority offers an easy way to apply for, and manage, all of your student loans. ASLA maintains a partnership with respected lenders across the state ensuring students have access to the best available Federal and private lender education loans.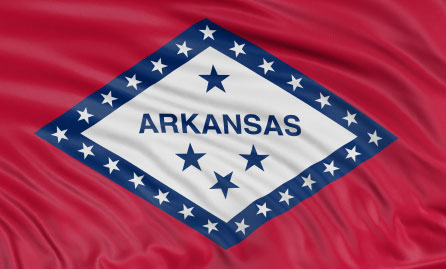 Arkansas Federal Student Loans
The Arkansas Student Loan Authority administers Federal student loan programs for all of it's resident college students. These loan programs offer low cost, low interest loans to help students meet their college tuition costs. The most common Federal loans administered by ASLA include:
The Federal Direct Stafford Loan. This I,s by far, the most widely disbursed of student loans. The Stafford comes in both subsidized and unsubsidized formats, and offers students low interest, fixed rate student loans with highly flexible repayment options.
The Direct PLUS Loan for Parents is designed to provide the parents of undergraduate students an affordable way to help cover the balance of their child's educational costs. Once a student's Stafford loan has been approved, parents may apply for a PLUS loan to help cover the remaining costs of their child's college education.
The Direct PLUS Loan for Graduates and Professional Degree Students is a recent addition to the Federal Family Education Loan Program. This program provides low cost, low interest loans to graduate level students whose education costs far exceed their Stafford loan allowances
All students applying for Federal student loans must fill out and submit the Free Application for Federal Student Aid, or FAFSA. For further information on the Federal government's student loan programs refer to Go College's Guide to Federal Student Loans.
Arkansas State Loans
Arkansas administers a single state supported eduction loan program, the Arkansas EdLoan. This program is designed to encourage resident students to pursue critical need careers within the state. Students pursuing a career in teaching, healthcare or public service may be eligible for low cost loans subsidized by the state government. Currently, due to the fluctuating credit markets, the EdLoan has been suspended until such time as it is financial viable for the state to resume offering state funded student loans.