College Loans for Colorado Students and Parents
Your Best Financial Aid Strategy
Most state governments sanction an agency to administer and guarantee federal student loans, which are also called Federal Family Education Loans (FFEL), as well as any state-sanctioned student loan programs.
The College Invest program is sanctioned by the Colorado Department of Higher Education and administers an impressive range of educational finance options, including scholarships and must-have information and guides to help you plan ahead.
The College Invest site is also a great resource for friends and family who want to help a student reach their education goals, and even for school advisers who need access to financial aid time-lines and college savings calculators.
As the name of the website implies, one of the most important actions you can take is to start saving early, and let investment growth pay for as much tuition as possible. You can begin to save through CollegeInvest, which offers several 529 Savings Plan programs. You simply create an account at CollegeInvest, and they help you decide which plan is best for you.
For Colorado residents, College Invest also offers low-cost loans designed for undergraduates, graduates and professionals, non-traditional students and parent borrowers.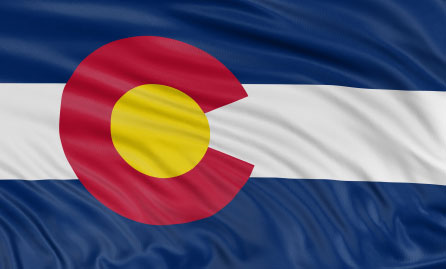 Federal Student Loans for Colorado Students
The federal loan options should always be your first choice—never consider a private loan until you've exhausted your federal options. To begin applying, your first step is to complete the FAFSA, the Free Application for Federal Student Aid.
Here are some guidelines for completing this step of the process:
Check deadlines for the colleges and universities you're applying to, as well as the official FAFSA deadline. Sometimes these two deadlines are different, so you must be careful to finish your FAFSA before the earliest of the two deadlines.
You will also need income and tax information for your immediate household, and possibly your parents' information, before you begin the process.
After you've collected your information, visit the FAFSA, and follow the detailed instructions.
Many families assume they won't qualify for government aid, so they don't even fill out the FAFSA. But in most cases, you will qualify for some amount of aid, and the FAFSA is your key to qualifying for any other type of financial aid, so it's extremely important to fill it out.
Every little bit counts: don't pass up your opportunity as a Colorado resident.
The College Invest Stafford Loan is a low-cost federal loan available to undergrads and grads. Stafford loans come in subsidized and unsubsidized versions and are the most disbursed student loan in existence. Stafford loans feature a 6-month grace period after you've finished school, a flexible repayment plan, and a low fixed interest rate.  To qualify for a Stafford loan, you must apply by completing the FAFSA each year.
The College Invest Parent PLUS Loan is available to Colorado parents of undergraduate students who need to supplement college funds. Once your child's federal loans and grants have been disbursed, Parent PLUS Loans are offered to cover the remaining balance of a college education

It's important to note that Parent PLUS loans are credit based, unlike Stafford Loans, but they still offer significant advantages over a home-equity loan or second mortgage.

The College Invest Graduate and Professional PLUS Loan is offered to grad students who have reached the borrowing limit on the federal Stafford Loan. Grad PLUS Loans are intended to help students finish a graduate education where Stafford Loans haven't been sufficient to cover the costs. They feature slightly higher interest rates, but also offer higher borrowing limits.
For more information on financial aid, planning for college, and specific student loans for Colorado students, visit the CollegeInvest website.