State of Connecticut Student Financial Products
Some of the Best Loans Exist in Your Own State
Few people look forward to the student loan search, primarily because the process seems complex and baffling. If you commit this simple strategy to memory, you will feel less disoriented: seek scholarships and grants first, then any federal loans you can find, and only after exhausting those funds should you apply for private loans. Following that list of priorities will keep your college costs to a minimum, because you will consider the alternatives most financially beneficial to you first.
Most parents and students tend to overlook the aid opportunities available directly through their state of residence. The Connecticut Student Loan Foundation (CSLF) and its affiliated lender, Susie Mae, are no longer in the loan business.  Instead, the Educational Credit Management Corporation (ECMC) is now managing Connecticut's loan program.
You may wish to read this question-and-answer sheet in order to understand that transition.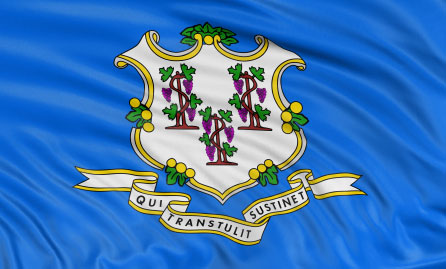 Federal Loans for Connecticut Students
The State of Connecticut's Office of Financial and Academic Affairs for Higher Education (CTOHE) is the branch of government responsible for administering student financial aid programs, including student loans. CTOHE recommends the following federal loans to its resident students:
The Direct Stafford Loan should be the first loan application you submit for student financial aid. Stafford Loans come in two types: subsidized, in which the government pays the loan's interest while the student is in school, and unsubsidized, in which the borrower is responsible for all interest payments. You must demonstrate financial need to qualify for a subsidized loan, so you should always attempt to obtain that type of loan first.
There are also two types of Direct PLUS Loans, one given to parents and the other designed for graduate and professional degree students.
For very needy students, there's the Perkins Loan.  It carries only 5% interest, goes to both undergraduate and graduate students, has almost no other loan costs, and has an extended grace period of nine months.
As always, in order to apply for any federal student loan you must fill out the Free Application for Federal Student Aid (FAFSA) and make certain you file it before the current deadline.
State Assistance with Private Loans for Connecticut College Students
CTOHE's website is your main source of current and complete information for Connecticut loans, and you can consult the handy chart on this page to review your options at a glance. Connecticut offers two state loan programs:
The Connecticut Higher Education Supplemental Loan Authority (CHESLA) makes low-cost loans directly to students, forwarding the proceeds to the school.  CHESLA sets forth its loan terms with great clarity, so you will know exactly what the terms of any loan from that agency will be.
The servicing company for these private loans is called Firstmark Services, and it has a page written just for students.
The Governor M. Jodi Rell & Credit Union League of CT Student Loan Program also provides private loans through a consortium of credit unions which have pooled their student lending money to finance the program.  The idea is to let Connecticut financial institutions help Connecticut students, and the most you will pay in interest for one of these loans is 6%.
Find a Private Loan in Connecticut
Private student loans should be your last option when you're looking for ways to pay for college. Sometimes called alternative loans, these loans are based on the creditworthiness of the borrower, and can be quite expensive for a student. However, if you cannot manage to piece together the funding that will put you through college without going to private lenders, you'll be grateful for the chance to use them.
You should be aware that the private market does not make the same allowances that other student lenders may make for unexpected financial difficulties. The bank's goal is to make money rather than help you complete your education, so always exercise caution in making these loans. If you have questions, you may consult the CTOHE website for advice.