Finance Your College Education Wisely
Loans for Washington DC Students
In a sea of confusing college financial aid messages the one lifeboat you should stick closely to is the District of Columbia College Access Program, simply known as DC-CAP.
DC-CAP provides a stopping information on both and way-finding materials for programs it does not offer.
For example, students looking for supplemental loan sources won't find a state-sanctioned private loan, but DC-CAP recommends you check out the private loan options available through Sallie Mae, one of the most reputable student loan providers in the country.
The Federal Family Education Loan Program (FFELP), which includes the Stafford and PLUS loans, is one of the best loan programs for students in Washington DC, but reputable private loans should also be considered when necessary. [Find out more about the DC-CAP program here.]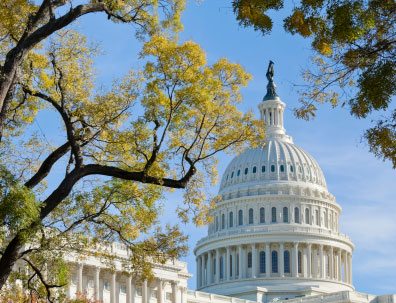 First, the Federal Loans
Before you explore private student loans, your first step should be to apply for the federal loans.
You'll find a quick run-down of the federal loans on the DC-CAP website plus a link to the FAFSA, the Free Application for Federal Student Aid. This is a must-do step in the financial aid process.
If you fail to complete the federal FAFSA application you also eliminate yourself from many other types of student loans that require your participation in the federal program.
To sum it up: you lose big-time if you don't file the FAFSA.
Learn more about the federal loan programs.
When Private Loans Make Sense
As a rule, private student loans should be a last resort, due mostly to their added expense.
Most private loans can seem like a promising solution to all your immediate education cost woes, but in the long run you could run into some serious student loan debt problems.
Here's a good checklist to follow if your federal funds fall seriously short of covering your education at a DC college or university:
Borrow with a reputable lender; this could even be your hometown bank.
Finance only what you need.
Avoid penalties for early repayment.
Avoid loans with high borrowing minimums.
Know exactly what the full cost of your loan will be when all is said and done.
If the interest rate is variable, what is the cap?
Most importantly, be an informed and engaged borrower.
Institutional Loans
Check with the college or university you're attending to find out whether they offer loans through the university for qualified students.
The office of financial aid at your educational institution will have all the information you need.
You'll also be able to find information on other financial aid opportunities, such as scholarships and grants, which might reduce your need for loans.