State of Delaware Financial Aid Programs
Student Loans and Forgiveness Programs for Higher Education
Delaware students and parents of college undergrads, shop smart for college loans. Begin with applying for Federal loans. Complete the Free Application for Federal Student Aid (FAFSA) and make absolutely certain to submit it before the deadline. This application is the only way you access federal funds and this is government money set aside for American college students. If you assume you don't qualify based on family income, please complete the FAFSA anyway. Here's why: over 2 million students just like you choose NOT to fill out the FAFSA every year. Unfortunately for them most would qualify to receive aid. So just do it.
The number one most popular federal loan is the Stafford Loan. You may qualify based on financial need or not. Many students carry both subsidized and unsubsidized Stafford Loans. No credit check to put yourself or your parents through, fixed interest rates and a 6-month grace period. These are available for both undergraduate and graduate Delaware students.
Parent PLUS Loans are low-cost federally guaranteed loans designed to help parents of undergraduate students meet the balance of educational costs. Your credit history does come into play here, but don't overlook borrowing with a co-borrower if your credit is poor.
Graduate and Professional PLUS Loans are open to Delaware students in graduate education. When you've exceeded your Stafford Loan limits this is the next most cost-effective financial solution.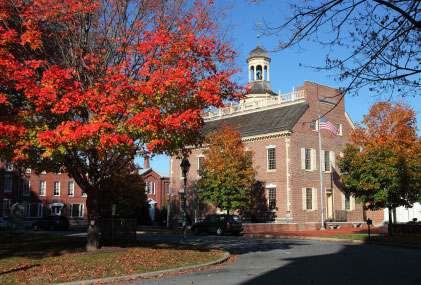 Scholarship for Service Loans and Loan Forgiveness for Delaware Students
Delaware's Higher Education Commission is responsible for administration of a spectrum of financial aid products including a number of valuable loan to scholarship programs:
Delaware Nursing Incentive Program is a loan offered to undergrads in a nursing program. If you agree to work in a Delaware nursing job after graduation, you may qualify for loan repayment.
Undergraduates in a Teaching program should not overlook the incentive loan programs available for next-gen Delaware teachers. Similar to the Nursing Incentive you qualify for low-cost loans that are incrementally repaid when you agree to teach in an underserved school.
For more information on incentive loan programs for Delaware students studying dentistry, medicine, veterinary medicine, optometry, or speech pathology, visit the Delaware HEC website.