Student Loans from the State of Georgia
Where to Find Financial Aid in Georgia
Numerous changes have taken place in the world of student loans during the last few years, and it can be difficult to keep up. The best place for Georgia students to locate current information on financial aid programs is a state agency called GAcollege411.
GAcollege411 is part of the Georgia Student Finance Commission, and its mission is to help you plan for college, steering your through the applications for school and financial aid. Before you review any other material, it's advisable to familiarize yourself with what GAcollege411 has to offer. That's the easiest way to stay on top of current information on rapidly evolving programs.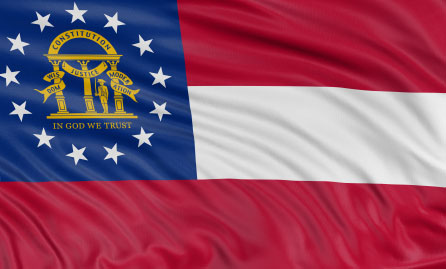 How to Find Federal Loans for Georgia Students
If you intend to finance your education with student loans, you should always make federal loans your first choice. The family of Direct loans, including Stafford and PLUS Loans, feature low interest, minimal fees, and manageable repayment terms.
Direct Stafford Loans are available to both undergraduate and graduate students as residents of Georgia and/or U.S. citizens. You'll find two types of Stafford loan referred to as "subsidized" and "unsubsidized," and summaries of how they work follow. Your school's financial aid office will determine how much you can borrow.
Subsidized loans, given to students who can demonstrate financial need, cost less. You will not pay interest as long as you remain in school at least half-time, or during grace periods and deferment periods.
Unsubsidized loans gather interest during the life of the loan. You can pay interest on the loan at all times, even while you're in school or during the grace, deferment and forbearance periods when interest payments a re not required. Be aware that if you choose not to pay, the interest amount is added to the loan and starts collecting interest in its own right, which is financially disadvantageous to you.
Parents with dependent students in college have the benefit of the Direct PLUS Loan for Parents. This option is a much less costly and risky than taking out a second mortgage or a line of credit. Parent PLUS Loans require borrowers to have good credit or to find a creditworthy person to endorse the loan. The annual amount of this loan is limited to the student's attendance costs minus the amount supplied by any other financial aid.
Georgia graduate students usually accumulate substantial debt, particularly in fields that demand many years of graduate and post-graduate education. In an effort to make education more affordable for graduate students, the federal government has included a Direct PLUS Loan for Graduate and Professional Degree Students. This is designed to help students who have reached the maximum loan amount permitted on their Stafford loans, but still need to borrow money to finish graduate school or professional training.
If you're a Georgia resident planning your college education as an undergraduate, graduate, part-time student, or adult learner, visit the GAcollege411 site to find loan applications, calculators, planning resources and much more.