Does Your State Government Offer Reliable Student Loan Guidance?
Resources for Indiana Students
If you've gone for scholarships but are still needing financial assistance to help fund your education the next step is normally to look into the various loans available. The State of Indiana offers its citizen students and parents a couple of state-sanctioned agencies whose primary job it is to provide college planning guidance. And while it's a good idea to remember that there are a number of funding opportunities on the federal level, you may also be able to find assistance right in your own home state.
ISM Education Loans is in business as a secondary loan company. When you need reliable information on the types of loans available to you this is a primary source.
State Student Assistance Commission of Indiana is another great source for funding to help assist college students get through school. But the SSACI is also much more than that. This organization is a valuable resource for parents seeking pertinent information for students at all levels of education.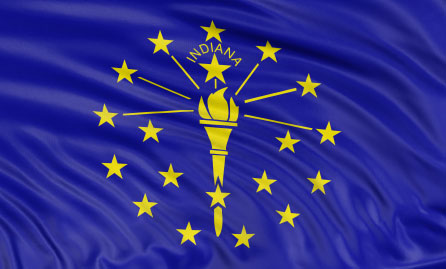 Federal Student Loans for Indiana Students
Don't get confused when it comes time to apply for student loans. The best first step you can take is to complete the Free Application for Federal Student Aid or the FAFSA. By filling out this application you are considered for all federal loan and grant programs. So you don't have to make many decisions about them—Uncle Sam does most of that work. Here's the rundown:

By far the most popular federal loan, maybe the most popular student loan, period, is the Stafford Loan. This comes in a subsidized version and an unsubsidized version. If your family falls into one of the lowest financial brackets you could qualify for subsidized. And in many cases, students qualify for both. These are low-fee, fixed interest loans with a 6 month grace period and amenable repayment terms. The Stafford Loan should be your absolute first option when the notion of student loans arises.
Parents of undergrads face an uphill financial battle. But no more with the Parent PLUS Loan. This federal loan product gives parents the financial muscle necessary to finance the outstanding balance on their children's education once all other loans and grants have been disbursed. Again, this is a lower cost, option to traditional home equity loans or 2nd mortgages.
Most recently graduate and professional students now have available the Grad PLUS Loan. Similar to the Parent loan this product picks up where the Stafford Loans leave off. If you're an Indiana graduate student and you've borrowed the limit on your Staffords then this is the next level of federal finance.
Perkins Loans are campus-based aid and only offered to those Indiana students with the most dire need. Not every school offers them, so make sure to ask your admissions counselors.
Additional Funding Opportunities
In addition to seeking out Federal assistance, as well as State-funded assistance, don't forget that the college or university of your choosing can also offer some great grant and scholarship opportunities, depending on your own unique circumstances and your chosen field of study. Are you an athlete? The child of a military veteran or financially disadvantaged? Be sure to look into those avenues as well.
There are also independent organizations that may be of assistance, depending on your situation:
The Lily Endowment Community Scholarship Program provides a full-ride to recipients from each county. In addition to covering tuition for four years in an undergraduate program, it even helps pay for books.
The Fund for Hoosier Excellence (FHE) is a privately funded non-profit established by Senator Richard G. Lugar. This program provides 10 annual scholarships to academically spectacular minority students residing in Indiana.
Whether loan-funded or by scholarships and grants, there are a number of ways to finance your education. To keep an eye on the latest opportunities be sure to check out the State Student Assistance Commission of Indiana website for the latest information.