How to Find the Student Loans You Need for College
Financial Aid from the State of Kansas
Set out to plan your college financial aid strategy and you might immediately discover yourself in a confusing maze of student loan companies, college and university aid information, and a dizzying array of federal, state and private loans you've never heard of. Take a few basic steps first; test the water and find out where exactly your most affordable and trustworthy college loans begin.
The online Kansas Board of Regents (KBOR) is designed just for Kansas students and parents. Here you can be confident is information on undergraduate and graduate student loans you can trust. That's important.
Don't expect KBOR to lend money directly to you. Some state governments do that, but in this instance you leverage the know-how this agency provides to make best decisions. You'll find:
information on federal loans
institutional loans or those available from Kansas colleges and universities
information for filling out the FAFSA or the federal application for loans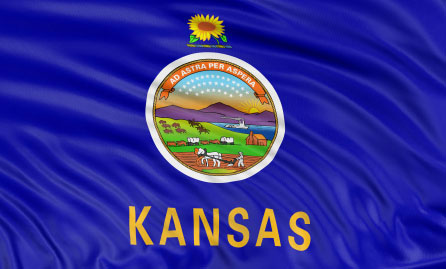 Federal Loan Information through Kansas
Your very first step when it comes to planning your student loan strategy is to apply for federal loans by filling out the FAFSA (Free Application for Federal Student Aid). Then you can debunk the various details about the different federal loan types. Uncle Sam will decide for which you qualify—so don't worry about that. But here are the basics on what you could possibly find in your final federal award:
Stafford Loans are subsidized and unsubsidized. Subsidized are reserved for students with a particular level of financial need. Many students carry both. Expect to be awarded something in a Stafford Loan. They are extremely popular.
Grad PLUS Loans are the most recent addition to the federal loans. Available to grad students that have met their Stafford Loan borrowing limits and still need cash for college. The next best level of low-cost federal loans.
Parent PLUS Loans are available to parents of undergraduates. Have a student in a Kansas university? Don't mortgage the home. Instead find out how a federal parent loan may help. These are credit-based loans.
Perkins Loans are campus-based aid. You may qualify based on your financial need, but you must apply directly for funds through your campus. Be warned: not all Kansas colleges and universities have Perkins funds to give, so make sure you check with your admissions counselors. These funds are usually limited and on a first-come, first-served basis.
Find out more about federal student loans.
Private Student Loans for Kansas Students
The state does not offer a private or alternative loan, but if you need it you will have no shortage of lenders. Word of caution: private student loans should be a last resort—after federal loans, after any scholarships and grants. Only borrow exactly what you need and nothing more.
For more information on Kansas student loan opportunities visit the KBOR website.