Federal and Private Loans for Kentucky College Students
FAFSA and Federal Loans: Your First Step
Federal loans should be your first choice when pursuing college funding. Federal loans are the most affordable option, they don't require a credit check, and better yet, almost everyone qualifies for some level of aid.
To begin applying, your first step is to complete the FAFSA, the Free Application for Federal Student Aid. Here are some guidelines for completing this step of the process:
Check deadlines for the colleges and universities you're applying to, as well as the official FAFSA deadline. Sometimes these two deadlines are different, so you must be careful to finish your FAFSA before the earliest of the two deadlines.
You will also need income and tax information for your immediate household, and possibly your parents' information, before you begin the process.
After you've collected your information, visit the FAFSA website, and follow the detailed instructions.
Here is a brief outline of the federal loans:
Stafford loans are the most affordable and most frequently disbursed loan in the country, making them your best-bet when it comes to financial aid. You could qualify for subsidized, unsubsidized or a combination of both. Stafford loans feature a 6-month grace period, flexible repayment plan, and low fixed interest rate.
Grad PLUS Loans are designed for graduate students that have reached the lifetime borrowing limit on their Stafford loans, but still need aid to make it through graduate studies. These are especially useful for some programs, like med and law school, which are financially intensive.
Parent PLUS Loans give parents of undergrads a bit more affordable financial leverage than a traditional home equity line of credit or second mortgage. These are the only loans that require a credit check, but they feature lower fees and interest rates.
Find out more about federal student loans here.
Federal loans and other federal financial aid options should be exhausted before pursuing other types of loans. Other loans should be a second choice because most often, your other options will be private loans, which are made directly from banks. These private loans are typically less affordable, and the higher interest rates generally make them a risky proposition for students and their families. Private loans are also credit-based, and many students will require a co-signor because they don't have the stellar credit score these loans require.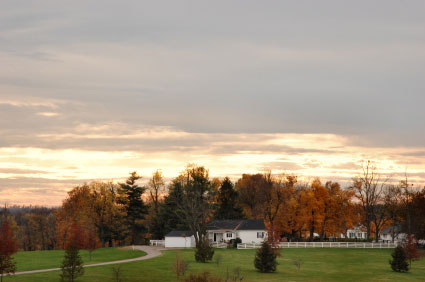 Types of Student Loans Available to Kentucky Students
The Kentucky Higher Education Assistance Authority (KHEAA) has been helping state students plan their college educations for years. One of their best options is the Kentucky Advantage Education Loan (KAEL), which is an excellent supplemental choice for college students living in Kentucky.
The KAEL is intended to fill the gap between the cost of college and amount of other financial aid which is received, which means the KHEAA encourages students to use all available federal funding before pursuing the loan.
The loan is distributed by Kentucky Higher Education Student Loan Corporation (KHESLC). KHELSC is a public, nonprofit organization established by the Kentucky General Assembly in 1978 to help Kentuckians pay for higher education.
The Kentucky Advantage Education Loan comes with two different types of repayment plans:
Immediate Repayment:
7.25% fixed interest rate.
2% guarantee fee
0.5% Interest rate reduction for auto debit
Postponed Repayment:
7.75% fixed interest rate
3% guarantee fee
0.5% Interest rate reduction for auto debit
The minimum loan amount is $1,000. The maximum aggregate loan amount is $75,000.  The school you plan on attending certify that the KAEL is needed to pay educational costs.
To be eligible for a Kentucky Advantage Education Loan, you must:
Be a Kentucky resident enrolled at least half-time at an eligible school anywhere
Be a non-Kentucky resident enrolled in an eligible Kentucky school at least half-time
Be at least 18 years old
Be a U.S. citizen or non-citizen with proof of residency card.
Have an acceptable credit history or an approved cosigner.
Maintain academic progress as determined by your school.
To apply for the loan or find out more information, follow this link. More information on the loan or it's eligibility requirements can also be found by calling 1.888.678.4625.
For more information on student loans for Kentucky residents visit the KHEAAwebsite.