Loans for Louisiana College Students
Where to Look and What You'll Find
If you're a college-bound student or a parent working to get your kid through school then you know how challenging in can be to fund such an endeavor. We all know that a first-rate education is important but the thought of going into debt over the prospect is daunting. So to help you sift through the various options that are out there we've come up with a few guidelines - and thankfully, the State of Louisiana has some good resources to help you through the process.
First off you should check out the Louisiana Education Loan Authority. LELA is a one-stop-shop for college financial planning, plus much more. This agency is a guarantor for federal student loans when you apply through LELA. Here's what you'll find on the site:
Financial aid information
Create an account and manage your loans
Application for federal LELA loans
Information on nursing and teacher loan repayment programs
Loan programs that help you manage your debt after graduation
Loan calculator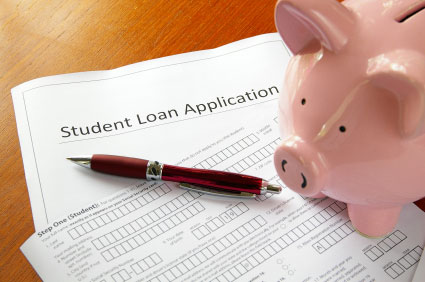 Borrowing Federal Loans through LELA
LELA offers you one of the better deals when it comes to borrowing federal student loans. In LELA's most recent update you'll find the agency covers most of the upfront fees including origination and default fees. LELA loans currently available:
Stafford Loans are one of the most popular federal student loans. Subsidized Staffords are awarded to students with a certain degree of financial need and the government will cover interest while the student is attending courses. Unsubsidized Stafford Loans are more widely available yet they do not receive government assistance in the form of interest paid. The good news is that you'll find many students carry a combination of both types of Stafford loans, and LELA assists by getting lower interest rates that are fixed. Plus LELA pays your fees. Please note that you must complete the Free Application for Federal Student Aid (FAFSA) to be considered for eligibility.
PLUS Loans for Graduate and Professional Students give those Louisiana students beyond undergraduate studies the next level of federal aid. These loans may only kick in once you've maxed out your Stafford Loans. Apply with the FAFSA. LELA covers your default fees.
PLUS Loans for Parents are credit-based, low-cost alternatives for parents with undergraduate kids to put through college. When all other federal loans and grants are paid out, leverage the Parent PLUS loan to cover the balance remaining on your kid's education. Better than a home equity line of credit. Borrow through LELA and you won't have to pay the default fee.
Discover more about federal student loans.
Loans for Louisiana Teachers and Nurses
HELP Teacher Loans and HELP Nurses Loans are unique loan products available via LELA and specially designed for teachers and nurses working in Louisiana. Use these products to help pay down your Stafford Student Loan debt. The HELP loans allow eligible teachers and nurses to earn a reduced interest rate. The Nurse loan is open to nurses and nurse educators and the Teacher loan for public school teachers.
Once graduate teachers work in education for 5 consecutive years they might want to look into seeing if they're eligible for the Stafford Loan Forgiveness Program. This program has been put in place to help encourage more students to pursue degrees in Teaching. In particular, this service assists educators who are working with low-income families. If eligible, this program can forgive a loan of up to $17,500.
So as you can see, it's not all bleak news when it comes to trying to fund your college education, particularly if you choose to get your education in the State of Louisiana. Do your research and ask questions: to other students, to financial institutions and to your college counselors.
For more information on the previously mentioned loans and other college aid programs for Louisiana residents visit the LELA website. And don't forget to bookmark Go College in your Web browser so that you'll keep this trusted resource at your fingertips!