College Loans Available for Undergrads, Grads and Parents
Maine's Alternative Loan Program
You may not know it, but if you live in Maine and are a college-bound student or parent you have one of the best student loan sources right in your own backyard. The Maine Education Loan Authority, MELA offers a comprehensive menu of affordable financial products, particularly aimed at those students whose education is not covered by federal loans.
Find out everything you need to know about your federal loans, first.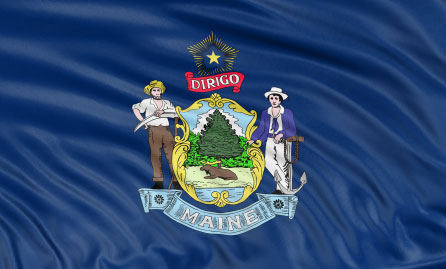 When Federal Loans Don't Get the Job Done
Federal student loans are low-cost, affordable and easy to get—most college students qualify for some level of aid. AND the federal loans should always be your first step in your financial aid strategy. But in many cases federal loans don't cover all your college expenses. If you live in Maine you're one of the lucky ones: MELA was created by the Maine state government expressly to provide a reliable alternative student loan program to state residents. When federal loans don't meet the financial need here are the MELA options, a triumvirate of branded loan products:
Maine Loan—a private or alternative loan jam-packed with more reasonable features than many other types of private loans. You get a 6-month grace period, lowest cost interest rates and a wide and flexible choice of repayments plans.
Maine Medical Loan is of course available to students pursuing a med school education. Of course the costs associated with this level of college education can be exorbitant and hardly covered by federal Stafford Loans. Low interest rates, an ultra-low minimum, no fees and choice of repayment terms are a few of the built-in features.
Maine Consolidation Loan continues to provide debt management choice to Maine students when other lenders have folded. Use this flexible product to make student loan repayment more affordable. Bundle alternative loans into one, and only make one low monthly payment. With a consolidation loan like this it's possible to drastically reduce your monthly financial outlay.
You can find more information and applications on the MELA website.