Your Financial Aid Destiny
Strategic Student Loan Borrowing for Maryland College Students
What exactly do you need to know to make savvy financial decisions when it comes time to apply for student loans?
If you're a college student in Maryland, college-bound, a stressed-out parent or out of state student planning to enroll in a state college or university bookmark the Maryland Higher Education Commission (MHEC) website. This state agency is a virtual clearinghouse of college-related information and financial aid resources for Maryland residents.
Step-By-Step Student Loans in Maryland
Face your biggest fears about student loans and make them your friends. Reality is that few American students can afford to forego student loans. You'll have to fill out an application one way or the other and you'll save yourself a lot of money and headaches if you learn how to do it the right way the first time.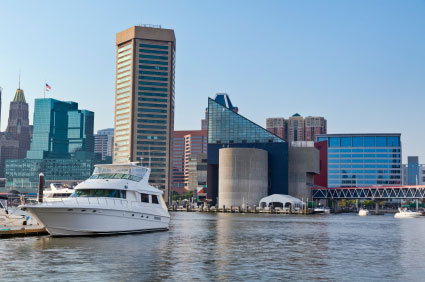 Learn about the Federal Student Loan programs
The first application you need to fill out and submit is the FAFSA, the Free Application for Federal Student Aid. This ensures you are considered for any and all federal aid, much of which is NOT awarded based on need. Fail to file the FAFSA and you also exclude yourself from many other valuable college money programs—including scholarships and grants—which require applicants to have filed the FAFSA.
The Federal loans include:
Stafford Loans, available to undergrads and grads, require NO credit check and feature low fixed interest rates. These are widely available.
Parent PLUS Loans, assist parents of dependent undergrads.
Grad PLUS Loans, next level of federal aid for grad students that have reached their Stafford Loan borrowing max.
Learn more about the various federal student loan programs.
When It's Safe to Shop for Private Student Loans
If you remember to apply for your maximum award on your FAFSA, you're on the right student loan track. Many students have an outstanding balance on their education costs even after they've been approved for federal aid. At this point you could reasonably consider shopping for a private loan. Here are a few tips for MD students:
Borrow with a well-known student loan provider or a trusted local bank.
Avoid high interest rates.
Avoid private loans with penalties for early repayment.
Know up front what the total cost of the loan will be, or a close approximation.
If you have poor credit, borrow with a creditworthy co-signor.
If the interest rate is variable, what is the cap?
Ask about hidden fees.
Only finance what you need to pay for school, nothing more.
Remember, federal student loans first. Find out more about the education loan options available for Maryland students, visit the MHEC website.