Learn How to Finance Your College Education
Student Loans in Massachusetts
Students planning for college need to consider all forms of financial aid. Scholarships and grants will help to cover some of the costs of tuition, but nearly all college-bound students will need to consider some form of education loan. For residents students of Massachusetts, and out-of-state students planning to attend one of the state's excellent colleges or universities, the Massachusetts Educational Financing Authority can help find the necessary loans to make their education goals a reality.
For nearly thirty years, MEFA has been helping students find affordable student loans. Their dedication to making a higher education more accessible to all has helped to put them at the forefront of state sponsored financial aid services. Here are just a few or the ways in which the Massachusetts Educational Financing Authority helps college students in need of an education loan.
MEFA helps students secure Federal education loans
MEFA helps students realize the full potential of their government loans
MEFA helps students calculate the loan payments due post-graduation
MEFA helps students secure low, fixed interest education loans
MEFA helps students leverage private loans so they can meet tuition costs when Federal loans fall short of the total cost of admission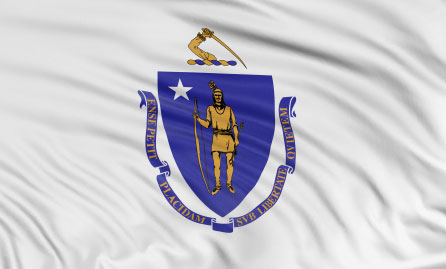 MASS Student Loans
MEFA can help students seeking financial aid for college apply for, and secure, their Federal education loans. Federal loans offer the lowest interest rates available, and the most attractive and flexible repayment plans. Before considering any private lender loans, students should first pursue all forms of Federal financial aid. The Federal student loan programs that students a=can apply for through the Massachusetts Educational Finance Authority include:
All of these Federal loan programs will require students to fill out and submit the Free Application for Federal Student Aid, or FAFSA. MEFA's knowledgeable staff is ready to help students begin the process of securing much needed Federal financial aid.
For more information on Federal financial aid for college, refer to GoCollege's guide to Federal Student Loans.
MEFA Loans
MEFA itself offers three alternative loan programs for students who find that Federal loans do not cover the entirety of the college tuition costs. These loan programs offer low interest rates, flexible repayment plans and deferred payment options.
The MEFA Undergraduate Loan is a low-fee, low-interest private loan that gives credit-worthy undergraduates the leverage necessary to cover the balance of college costs. Eligible borrowers may defer repayment until after they have graduated.
The MEFA Student Deferred Loan offers credit worthy student borrowers a low-fee, fixed interest loan with a built in deferred repayment plan. Students borrowers with a cosigner are eligible for lower interest rates, and cosigner release after 48 consecutive timely payments.
The MEFA Graduate Loan allows students to finance a graduate school education when Federal loans do not cover all of their tuition costs. This is a low-cost, fixed low interest loan specifically designed for graduate and professional degree seeking students.
College-bound students in Massachusetts, and out-of-state students planning to attend college or university within the state, are encourage to contact the Massachusetts Educational Finance Authority directly to learn more.