Student Loans from the State of Michigan
Finance Your Undergraduate or Graduate Education
Students planning for college face many financial obstacles. The mounting costs of tuition means that most students will have to rely on education loans in addition to any grants or scholarships they may have won. For students studying at one of Michigan's colleges or universities, the Michigan Higher Education Student Loan Authority can help them surmount those financial obstacles and gain access to the education they desire. MHESLA helps students find, and secure, Federal and state students loans. They also manage and administer many of the states scholarship and grant programs. For the student struggling to find the money to pay for college in Michigan, the MEHSLA is the primary source for advice, information and aid concerning all of their educational financial needs.
Types of information and college planning tools you'll find on the MHESLA website:
State funded scholarships and grants
Planning materials for your college financial aid
Loan calculators
Information on the Michigan Loans program
Applications and tips for securing Federal loans
Advice on managing your debt after college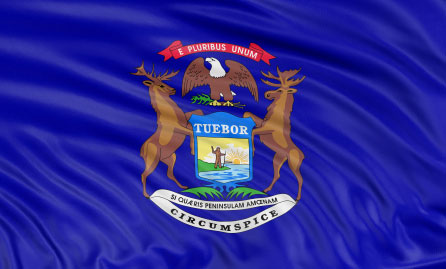 Federal Loans: The First Step in College Finance
Federal Loans should always come first when you apply for any kind of student loan. Apply using the FAFSA (Free Application for Federal Student Aid) and make sure to meet the deadline. The types of federal loans for which you may be qualified include:
For most students scholarships and grants will only cover a portion of their total college costs. At some point nearly every student must consider some form of education loan. Federal student loans should be every college-bound student's first choice for financial aid. Federal loan programs offer the lowest fixed interest rates, and the most flexible repayment options, available to the student borrower. The Michigan Higher Education Student Loan Authority can help students secure the following Federal student loans.
The Federal Direct Stafford Loan is one of the popular and successful student loan programs in the country. Stafford loans are available to students in both subsidized, and unsubsidized forms.
Direct PLUS Loans for Graduate and Profession Degree Students are designed for students continuing their education at the graduate level. Borrowers must demonstrate a sound credit history in order to secure these low interest government loans.
The Direct PLUS Loan for Parents is a low interest government loan designed to allow the parents and legal guardians of college aged students to borrow money to help pay for their children's college education. Parents may qualify for a loan up to the balance remaining of their child's education bills less any other financial aid.
All of these Federal loan programs require the student to fill out and submit the Free Application for Federal Student Aid, or FAFSA. For resident students of Michigan, and students planning to attend one of the state's many colleges universities, the MHESLA can help with information and applications for all of the above Federal loan programs.
For more information on Federal financial aid for college, refer to GoCollege's guide to Federal Student Loans.
State Loans: The Next Step in College Finance
When Federal loan programs fall short of the mark in paying a student's full tuition costs, the next best choice is the state sponsored education loan. The MHESLA administers the Michigan Alternative Student Loan Program, or MI-LOAN. Currently the MI-LOAN program has been suspended pending review and refinancing. Michigan residents interested in this state supported education loan should keep in contact with the MHESLA for updates on the status of this student aid program.
The Michigan Higher Education Student Loan Authority is ready to provide students with all of the necessary information they need to find the student loans, scholarship and grants that will make their college goals a reality. For more detailed information on the programs and services available to college-bound students in Michigan, visit the MHESLA at their dedicated website.