Education Funding Programs for Missouri Students and Parents
Make a Wise Move in the Right Direction for College
The Missouri Higher Education Loan Authority (MOHELA) is in the business to assist college-bound students and parents when it comes to unraveling the college financial aid confusion. Truth is many students overlook the resources they have right in their own backyards.
In the realm of student loans you'll primarily find three types of aid in which to tangle yourself:
Federal student loans
State-funded student loans
Private or alternative student loans
MOHELA is more than just a clearinghouse of college planning information, you can setup your own account, apply for loans, e-sign your Master Promissory Note (MPN) and manage your account over the life of your loan(s).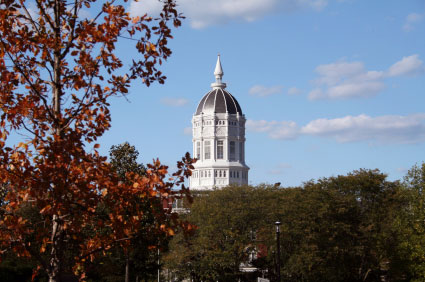 Federal Loans for Missouri Students
You can apply for you federal loans through MOHELA. And Federal loans must be your first choice. Why? They are a no-brainer: low-cost, no credit-check, nice grace periods and low interest rates. AND almost everyone qualifies for some aid.
Stafford Loans are the most popular and widely disbursed in the country. You'll find need-based and non-need-based versions and you may even be approved funds for both. Very easy to get. But you must fill out the FAFSA and by the deadline.
Grad PLUS Loans offer a second tier of low-cost federal aid specifically for grads that have met their limit on Stafford Loans, but have a balance remaining on their education costs. Credit-based.
Parent PLUS Loans are designed to assist cash-strapped parents with undergraduate kids in college. These loans only kick in once all other federal loans, scholarships and grants are applied. Credit-based.
Find out more about the federal student loans and repayment.
Alternative Loans for Missouri Students
Sure, you can get a private loan possibly much quicker than you can get a federal loan AND you may even be able to finance in a few extras like a computer and textbooks. However, what may seem convenient and the perfect amount of moolah to solve all our immediate college woes right now, will absolutely come back to haunt you in your repayment. So always max out your federal loans first. And shop very carefully for alternative loans.
For more information visit the MOHELA website.