Nebraska State Student Loans:
Where to Find Them and How to Use Them
Nebraska students, you have a guaranty agency right in your own backyard. The National Student Loan Program does much more than provide you with the low-down on all the student loan options available. The NSLP products and services include:
Federal student loan program information
Private student loan guidance
College planning tools
Online account management
Electronic applications
Loan calculator
Loan repayment counseling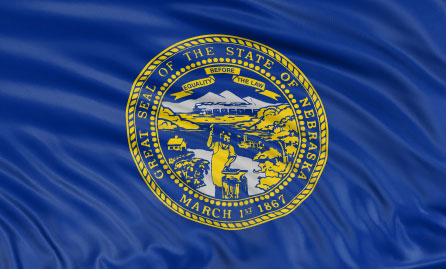 The Federal Student Loan Program for Nebraska Students
Don't be confused by the student loan process. Your first step: the federal student loan programs, either the Direct Federal Loan Program or the Federal Family Education Loan Program (FFELP). Apply for your federal loans when you complete the FAFSA, Free Application for Federal Student Aid.
Stafford Loans are immensely popular and most students qualify for some level of aid even if it's only a small amount.
Parent PLUS Loans are perfect for parents of undergrads struggling to pay the full cost of education for their kids. These credit-based loans may only be used once your child's federal loans are paid out.
Grad PLUS Loans are the newest addition to the federal loans. If you're a grad student and your Stafford Loans are tapped out, this is the next best option.
The Federal Consolidation Loan is typically a part of both federal student loan programs, but may be temporarily unavailable with some lenders. This gives you additional repayment flexibility when multiple federal loans threaten to spiral out of control.
Find out more about the federal student loan programs.
Special Career Loans for Nebraska Students
So much of Nebraska is rural, which poses a problem when it comes to attracting healthcare students and professionals. The Office of Rural Health Nebraska Student Loan and Repayment Programs are designed to combat this problem. The Nebraska Student Loan is available to students enrolled in a medical, dental, physician assistant or mental health professional program. The loan may be qualified for repayment when the graduate agrees to return service in a particular area of need in return for a percentage of loan repayment.
For more information on Nebraska student loans visit the NSLP website; and for more healthcare professions students, the Office of Rural Health website.