Nevada College Students: Do You Need Student Loans?
A Primer for Federal and Private Loans
The Nevada System of Higher Education website is an invaluable resource in your search for student loans in this state. The NSHE is the state agency that is entrusted to provide college and financial aid information to state residents.
You'll find the following valuable information on the site:
Links directly to each Nevada college or university
Financial aid guides
Information on state scholarships and grants
Use this information to coordinate deadlines, uncover new opportunities, and make sure that your financial aid search is planned as well as possible.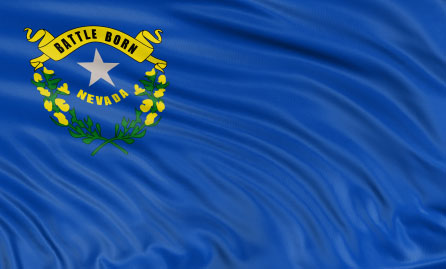 Beginning the Student Loan Process
Federal student loans, provided through the Federal Family Education Loan Program (FFELP), should serve as the first choice for student funding.
Stafford loans are the best option for most students. They're user-friendly, you won't have to qualify through a credit check, and they're based on flexible repayment options. Stafford loans are awarded in two versions: subsidized and unsubsidized. Subsidized loans are awarded based on financial need, while unsubsidized loans are available to all students.
The Parent PLUS Loan can be a huge asset for parents who are trying to help their children pursue higher education. Parent PLUS Loans serve as a much more affordable alternative to traditional home equity lines of credit or other costly strategies for helping a child earn a degree.
Grad PLUS Loan is a more recent addition to the FFEL program. If you're a Nevada grad student who has reached your Stafford Loan limits, but you haven't finished your degree yet, consider the Grad PLUS Loans. They can be a much more viable alternative to private loans.
Apply for all the federal aid programs by filling out the FAFSA, or Free Application for Federal Student Aid.
Here are some guidelines for completing this step of the process:
Check deadlines for the colleges and universities you're applying to, as well as the official FAFSA deadline. Sometimes these two deadlines are different, so you must be careful to finish your FAFSA before the earliest of the two deadlines.
You will also need income and tax information for your immediate household, and possibly your parents' information, before you begin the process.
After you've collected your information, visit the FAFSA (fafsa.ed.gov), and follow the detailed instructions.
Even if you don't plan on taking out a federal student loan, filing the FAFSA is an essential first step in the financial aid process. By not filing, you exclude yourself from many other valuable financial-aid and scholarship programs that require applicants to have filed the FAFSA.
Learn more about the federal student loan programs.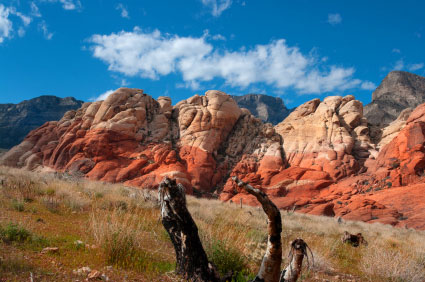 When to Borrow with a Private Education Loan in Nevada
Remember, federal loans are always the first step. But if federal loans aren't covering your costs as a student, then you can consider a private student loan.
When considering a private student loan, ask yourself carefully whether you're in right position to do so or not. You'll want to borrow when you're close to finishing up school, and you'll want to only cover the necessities, because interest can accrue quickly with private student loans.
 Here are a few tips to keep in mind:
Borrow only what you need to pay your college bills.
Make sure variable interest rates have a reasonable cap.
Avoid loans with penalties for early repayment.
If you have no credit or poor credit, you'll need to borrow with a co-signor.
Know what the final cost of your loan will be.
Since Nevada does not endorse a private student loan, your first choice should be a banking institution that you already know and trust.
Institutional Loans
A sub-category of private loans, the aforementioned caveats apply equally to institutional loans--you'll have to pass a credit check, you'll be paying higher interest rates, etc.
But institutional loans are disbursed by the financial aid offices of individual schools, and because they're associated with the institution, you can often find better loans through institutional loan programs.
You may also qualify for special loan packages based on the degree you're pursuing, any special qualifications you may have, or any exceptional situation of financial need you may be in. Check with the financial aid office of schools you're interested in attending for more information. Also, contact the department office for the major you're pursuing.
For more information on higher education in Nevada visit the Nevada System of Higher Education website.