College Financial Aid for New Jersey Students and Parents
New Jersey's One Stop Financial Shop: HESAA
A large amount of your time spent when planning for college involves finding financial aid, primarily student loans. And once you're in college, the money issue continues to come up again every fall just as surely as the tuition bills come due. New Jersey provides a highly specialized service to college students, called the Higher Education Student Assistance Authority or HESAA.
HESAA assumes the prospective student knows nothing about planning to attend college or securing financial aid, and offers a tutorial beginning with advice on what to do before and during high school to prepare for your college experience.
Here's what you'll find useful:
Tips on planning for college, including recommendations for courses, extracurricular activities and assembling a portfolio on which to build strong applications
How to apply to college: making a list of preferred schools, familiarizing yourself with their application requirements and deadlines, marshaling documents ahead of time
New Jersey's 529 College Savings Plan, with extra benefits for New Jersey residents
Information on grants and scholarships (tuition aid grants, need-based grants and scholarships, scholarships by and for special groups)
Planning for student loans: federal loans for regular or work study students, plus NJClass alternative loans offered by the state, with forms and applications for the federal programs
Financial planning calculators to plot the course of your college spending
How to avoid scholarship scams (there should be no application fee, there is no guaranteed success for paid matching services, avoid advance fee loans, and so on)
Managing money after college, including student loan payments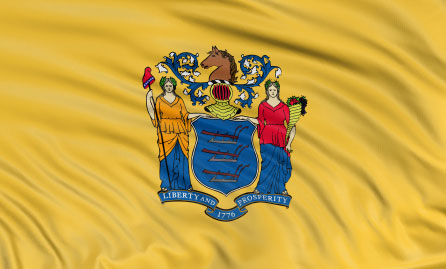 New Jersey Helps You Save For College
The 529 College Savings Plan run by the state, called NJBest, lets you and your family take advantage of a provision in the tax code designed to encourage saving for a student's college education. You or someone in your family (the "account holder") sets up an investment savings account that pays for a student (the "beneficiary") to attend college. The account holder has a choice of investment types, and the sooner you begin to put money aside the less debt you will need to take on at college time.
Take Advantage of Grants and Scholarships in NJ
HESAA lists eleven grants and scholarships available from the state of New Jersey, as well as five awarded by the federal government. New Jersey has Tuition Aid Grants for all students, plus various types of assistance available for the following categories: economically and educationally disadvantaged, highest achieving, World Trade Center survivors and survivors of fallen New Jersey first responders. The federal aid depends on financial need, college cost, and classes taken. There's also a grant just for prospective teachers.
Student Loans Strategy
When you have committed your savings and pursued all possible grants and scholarships, then look to cover whatever expenses remain with a loan. The federal student loan programs are your first step. Complete the FAFSA, the Free Application for Federal Student Aid, and submit it by the deadline to be considered for federal aid. Don't make the mistake that over two million students make each academic year—they incorrectly assume their household income would not qualify them for aid, and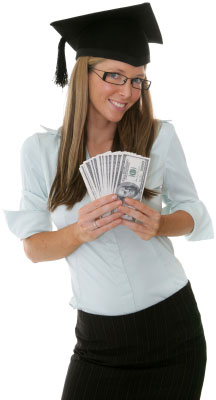 thus pass up helpful opportunities. The federal loans include:
Subsidized and unsubsidized Stafford Loans. Subsidized loans charge interest only when repayment begins, and unsubsidized loans charge interest until completely repaid.
PLUS Loans, which are unsubsidized, for parents of dependent students and graduate or professional students. They require that the borrower sign a promissory note.
Perkins Loans, which carry low interest and are given to students with greater financial need.
Direct Consolidation Loans, which let you roll your existing federal loans into a single loan for ease of management.
The federal loans offer borrowers low fixed interest rates and flexible repayment terms, as opposed to more expensive private student loans. And they're very easy to obtain: any full-time student can qualify for a Stafford Loan. The only disadvantage of federal loans is the limitation on the total amount you can borrow.
Find out more about the federal student loan programs.
An Alternative Student Loan for New Jersey
Not every state sanctions its own form of private student loan, so New Jersey's NJClass Loans are an excellent reason to look at colleges in New Jersey. As with every other private or alternative student loan, the NJClass loan is a last resort. (In fact, one must exhaust all federal loan opportunities in order to be eligible for NJClass).
There are different types of NJClass loan for undergraduates and graduates, for graduate students in professional disciplines, and for medical and dental students (the MedNJ Loan). NJClass also offers consolidation loans.
These low cost supplemental loans have only a 3% administrative fee, making them a real bargain for the borrower. The NJClass loan performs both an income (minimum $40,000 annually) and credit check when applying. The majority of their applicants apply with a cosigner as most students would not meet the criteria for getting approved for the loan.