Pay for College with Loans from New York State
Financial Tools for Students and Parents
For college-bound students in New York State, the Higher Education Services Corporation offers an abundance of information and valuable programs to help make their college goals more accessible. The HESC supplies New York's resident students with links to Federal education loans, information on state supported financial aid programs, help with college planning and access to private lender organizations. When the time comes to begin planning for college, the students of New Your State have a strong ally in the HESC.
Federal Student Loans for New York Students and Parents
Most college-bound students will qualify for some level of government financial aid, and the New York State HESC can help resident students apply for all of their Federal education loans. Students must first fill out and submit their Free Application for Federal Student Aid, which can be done through the HESC website, in order to be eligible for any Federal or state financial aid.
The New York State HESC will help students apply for and manage the following Federal student loans:
The Federal Direct Stafford Loan is the single most popular and successful student loan program offered by the Federal government. Loans are available to both undergraduate and graduate students, and are issued in both subsidized and unsubsidized forms.
The Direct PLUS Loan for Graduate and Professional Degree Students offers additional loan opportunities for Graduate level students who have met their Stafford Loan borrowing limits. These government guaranteed loans offer low interest rates and flexible repayment plans.
The Direct PLUS Loan for Parents is designed to help the parents of college-bound students assist in paying for their education costs. Parents and legal guardians of college aged students can secure government guaranteed loans to help supplement their child's college fund. Loans are decided on credit history, and borrowers myust begin repayment as soon as the loan has been disburse.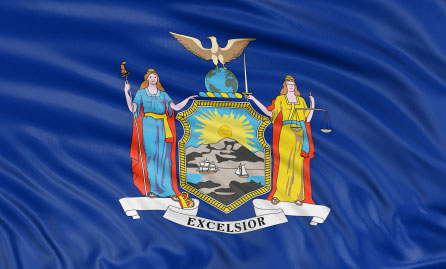 Still Need More Money? How to Use an Alternative Student Loan to Your Advantage
Federal education loans help millions of students every year achieve their dream of going to college. But government students loans can only do so much, and many students will find it necessary to secure a private lender, or alternative, loan to help bridge any gaps in their college funding. The New York State HESC helps to put resident students in contact with approved lending partners within the state. These private lenders offer competitive education loan programs for New York students who are struggling to cover any shortfalls left in their college funding.
While the HESC can put students in touch with available private lenders, it is important that student borrowers consider all loan programs carefully. Alternative loans play a vital roll in helping students pay for their college education, but the should not be entered into lightly. Borrow only the amount you need to cover any unmet need, and read any loan contract closely. Beware of high interest rates, hidden fees and early repayment penalties. Above all, do not sign any loan agreement that you are not entirely comfortable with.
For college-bound residents of New York State, the HESC provides all the financial information needed to make college goals a reality.